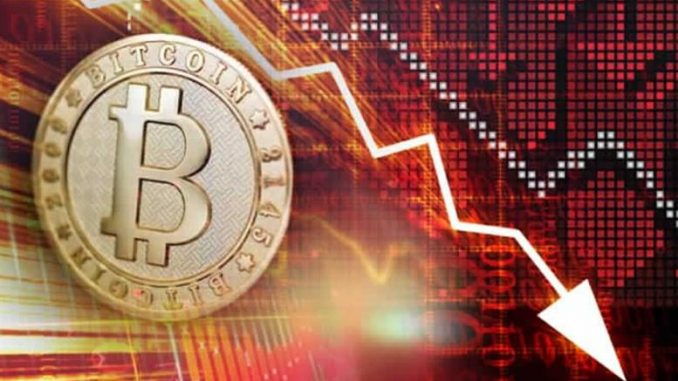 Cryptocurrency prices have plummeted yet again. Bitcoin, XRP and Ethereum have all been affected by the latest plunge. This came hot on the heels of the IMF warning that cryptos may create new vulnerabilities in the international financial system.
Approximately $13 billion worth of value was depleted in hours. Investors are still reeling from that. Financial experts had expressed concern that the exponential growth of cryptocurrencies could pose a threat to the economy. https://trybe.one/ gives you a breakdown of why cryptocurrency prices are down again.
Reasons for the Decline
Rejection by the Authorities
Cryptocurrency investors had hoped that in 2018, regulators would welcome the idea of making the trading of digital currencies professional. New financial products such as Exchange-Traded Funds (ETFs) were to be the platform through which trading took place.
However, a number of ETFs were rejected by in the U.S Securities and Exchange Commission. Not long afterward, other countries showed very little enthusiasm for cryptocurrencies.
Regulators have been hard on digital coins because there were companies raised money selling cryptos in ICOs without going through the necessary regulations. Legal advisors sounded a warning that these Initial Coin Offerings would cease to take into account security rules. Companies that attempt such stunts are punished by being forced to refund their investors.
High-Profile Hackers
Hackers have been hard at work targeting cryptocurrency exchanges. In addition, there have been some very sophisticated scams by people who have rolled out Initial Coin Offerings (ICOs) which turned out to be non-existent.
Reliance on Risky Exchanges
Many of the exchanges outside of the U.S have hardly any regulatory oversight. This allows investors to put in their money into these exchanges only to suffer costly consequences later. There is really no excuse for this recklessness since the dangers have been clear for a long time.
There are activities undertaken by some of these exchanges that can raise questions about the how trustworthy these institutions may be. Some go as far as altering trading rules without giving notice in advance. This alone should alert a keen investor to the dangers of trusting such an institution.
Failure to Act on Solutions
Bitcoin had purposed to ease the sending of payments instantly across international borders. Ethereum was to create a supercomputer. Thousands of tokens were rolled out for use in advanced purposes.
Unfortunately, none of the above mentioned have taken place. Tokens have only been used for speculative trading. The two largest cryptos have been plagued by technical issues that have rendered their tokens almost impossible to use in real-world transactions. Solutions have been promised, but the delivery has been too slow.
Conclusion
If governments could get involved, they may fair better at keeping them well managed and organized. Financial experts feel that governments and financial institutions should consider issuing digital currencies similar to Ethereum and Bitcoin.
However, governments would first to work at eliminating the trust issues that have bedeviled cryptocurrencies making investors want to steer clear of them. They may then be in a position to improve on the payment networks and manage them more effectively.
The existing nongovernmental token could take quite a hit if this were to happen. Many investors might consider investing in government-backed cryptos more worth their while.