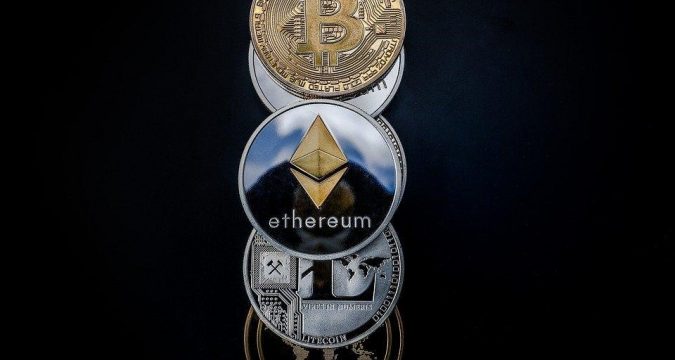 There are currently around 50 million crypto users in the world. However, Brian Armstrong the CEO of the major cryptocurrency exchange Coinbase believes that this figure can grow more. He says that the growth of cryptocurrency from 50 million to 5 billion users is possible. He has even presented four areas of development that can drive this growth.
ROBOT

RATING

PROPERTIES

TRADE

Best Choice

88% win rate – Not a Scam




$250 Min Deposit




Accepts Debit and Credit Card

  Trade NowRead Review
The early internet and Cryptocurrency
Recently, the CEO of Coinbase had a chat with the co-founder of venture capital firm Andreessen Horowitz Ben Horowitz during a series of Tweets where they discussed the parallels between the early internet and cryptocurrency.
While highlighting the similarities between cryptocurrency and the early internet, Brian Armstrong explained how the early internet got mainstream adoption. Armstrong said that things were not pretty good for the internet in its early days and then the users of the early internet started inventing new web tools which helped the internet to grow globally. Brian said that the same is the situation with the cryptocurrency industry. As he says:
"Anyway, the parallels to crypto are pretty staggering here…. Slow internet speeds/dial up models reflect early challenges in scaling blockchains. [Internet traffic encryption standards] SSL and HTTPs are similar to some of the privacy coin efforts."
He said that like the internet, the crypto industry also needs to work on some of the areas in order to get mainstream adoption.
Key areas of development that crypto industry need
Coinbase CEO Brian Armstrong explains how the crypto industry can achieve a 9900% growth. He presented four key areas of development that the crypto industry needs for this purpose. According to him, these four areas of development are scalability, privacy, decentralized identity, and developer tools. He says that crypto's growth from 50 million to 5 billion users is only possible if the crypto industry works on these areas of development.
In the case of scalability, Armstrong says that the crypto space requires blockchain that has the ability to process around thousands of transactions per second. Along with the scalability, he says privacy coins are also necessary just like HTTPS for the mainstream adoption. Apart from this, the decentralized identity and developer tools are also the key factor that can help crypto get from 50 million to 5 billion. Therefore, the crypto industry must work on these important developments if it seeks mainstream adoption in the future. 
ROBOT

RATING

PROPERTIES

TRADE

Best Choice

88% win rate – Not a Scam




$250 Min Deposit




Accepts Debit and Credit Card

  Trade NowRead Review