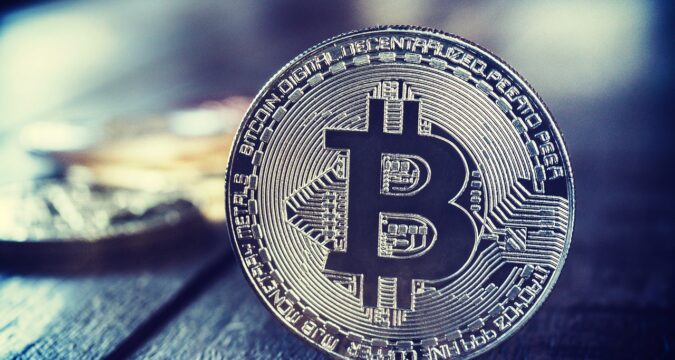 Bitcoin (BTC) trades with a bullish attitude at $49,240, facing the nearest resistance of $49,850.
The US Dollar remained poor, adding more upward pressure on BTC due to the negative correlation.
Bitpanda believes issuing EU-based Bitcoin ETC with euro will expose the new asset class.
After the $46,684 low and $49,355 high, Bitcoin (BTC/USD) stood at $48,924. The leading cryptocurrency rose during Tuesday trading sessions to recoup some of the losses from the previous day. That came after Bitcoin saw strengthened sentiment.
Bitpanda has introduced an exchange-traded crypto (ETC) note that tracks BTC price and sold in euros. The $4.1B investments firm declared launching more cryptocurrency ETC products in the coming year.
Bitpanda is a crypto platform, while BTC ETC is Bitcoin-backed crypto traded on Deutsche Boerse's Xetra exchange.
Xetra has listed ETPs from Wisdom Tree, ETC Group, and 21 Shares. However, the US has not welcomed physical crypto-backed ETPs' advent. Bitpanda believes issuing an EU-based Bitcoin ETC with euro will expose a new asset. The news boosted the optimism around Bitcoin on Tuesday, translating to uptrends.
Some analysts trust Huobi ended its Chinese exit over the past week. That reduced Asian selling momentum and saw BTC surging higher. China's crypto exchange Huobi had stated plans to dismiss services in Mainland China before 2021 ended amid harsh crypto regulation by China. That caused diminished selling momentum from Asia, meaning positive pressure for BTC/USD.
Also, the United States dollar remained weak, supporting the upward push by BTC/USD. That is because they boast a negative correlation. The United States Dollar Index fell to 96.34. Moreover, the approved COVID tablets have erased fears concerning Omicron strain. The medicines will combat coronavirus, lessening its impact on market recovery. Such news weighed on US currency, boosting BTC to stay higher today.
Bitcoin's Technical Levels
Support Levels – $47,286, $45,650, and $44,617
Resistance Levels – $49,955, $50,988 and $52,624
Pivot Point – $48,319
Is BTC Heading to $50,000?
Bitcoin trades with a bullish outlook at $49,200, facing the closest resistance at $49,850. A bullish cross past this mark will have Bitcoin at the resistance of $51,831. Meanwhile, support holds at $48,044, and breaching it will mean exploring the $45,700 barrier. The RSI supports bullishness that might lead to upswings in Bitcoin.
Good Luck!!!