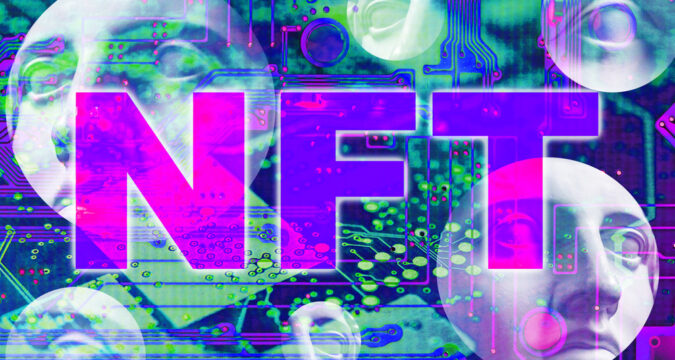 The British Museum has a partnership deal with LaCollection to release digital postcards that reproduced the paintings of the popular Japanese artist, Katsushika Hokusai, bringing them to the digital space.
Japanese Katsushika Hokusai is Going Digital
The British Museum is entering the world of NFT as it is looking to reproduce the works of the famous artist from Japan, Katsushika Hokusai, into digital postcards for sale in the non-fungible marketplace through its collaboration with a French Startup, LaCollection. The museum will be two hundred of the artist's works in NFTs for sale.
The launch of "The Great Big Picture Book of Everything," a Hokusai exhibition at the British Museum, will be content of over half of the NFTs to be sold, while the remaining part of the number will be from the collection of the museum, including about 103 drawings never seen before that was discovered in the book. Well-known works to be sold as digital images will include Under the Wave Off Kanagawa, Ejiri in Suruga, and Southern Breeze, among many others.
How the Sales of the Hokusai NFTs will Proceed
The non-fungible token to be sold will be categorized into Ultra-rare, Unique, Limited, and Common. According to Sebastien Beaucamps, the CE of LaCollection, the "common" category will be sold for $500, and all the sales of the NFTs will be on the LaCollection website, some through auction, and some at a fixed price.
The accepted form of payment for the sale is fiat currency and cryptocurrency. It is possible to resell the NFTs on the other secondary markets like openseas.io, but the British Museum will be getting 10% and LaCollection 3%.
LaCollection: The Convergence of Technology and Art
According to Sebastien, LaCollection CEO, the company was created from two passions, technology and art. He really hopes that this new partnership deal with the British Museum will bring new faces there to engage with the collection of art in the museum.
Also, he hopes this new effort will democratize art and make it a widely accessible phenomenon to the younger, international audience. Craig Bendle, the Licensing Manager at the British Museum, agrees with the views of Sebastian, saying it is very important for the museum to adapt to the new trends and explore novel ways of attracting people that are difficult to be reached through the traditional channels.