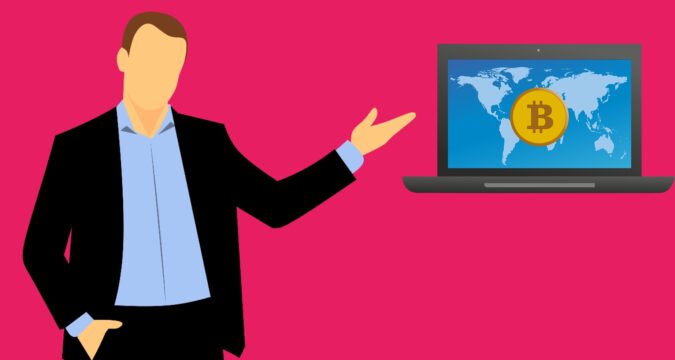 Another famous personality has expressed hate for the world's largest digital currency in terms of market value Bitcoin (BTC). Dennis Gartman, the chairman of the University of Akron's Endowment, Investment Fund and retired editor of The Gartman Letter is the latest person who has spoken negatively of Bitcoin. He still believes that the top-ranked digital asset is likely to go zero in value despite seeing the remarkable bullish performance of the coin over recent months.
Bitcoin (BTC) Is "Utterly Illogical"
The famous economist appeared in an interview with Bloomberg recently and shared what he thinks of the primary cryptocurrency Bitcoin. Gartman said that he views Bitcoin "utterly illogical" at the moment. While stating these distasteful remarks regarding Bitcoin, he cited the father of Keynesian economics John Maynard Keynes, and said:
"As John Maynard Keynes once said, the market can remain illogical longer than you and I can remain solvent, and right now, Bitcoin seems to be utterly illogical."
Furthermore, he said that the price value of the top digital asset is going to go to zero. This means that Gartman does not think that Bitcoin will go parabolic in the coming years like other cryptocurrency analysts are predicting. Adding to his comments, he said that central banks from across the entire world are also not going to give up so easily. As he stated:
"I fear that once, in the not-too-distant future, the monetary authorities, the various central banks around the world are going to refuse to give up their monopoly on monetary policy and will walk in one day and Bitcoin has been rendered zero."
Stay In Gold
There are many investors who think that the flagship cryptocurrency will outshine the precious commodity Gold in the long-term bull-run. However, Gartman is not one of them as he views this whole scenario differently. He said that there is a competition currently going on between Gold and the dominant digital currency Bitcoin.
But he advised investors to stay in Gold. As far as the leading digital asset Bitcoin is concerned, he said that it is set to go "disappear eventually".
Meanwhile, the first-ranked cryptocurrency is trying to hold above the figure of $23k. After recording an all-time high value of above $24,000, the price value of the coin is now trading at around $23.5k with a change rate of only 0.30 percent in the last 24 hours, at the time of writing.