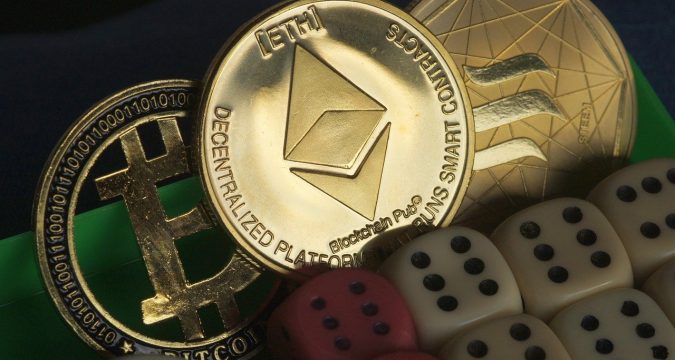 Following the cryptocurrency exchange Kraken, the New York City-based crypto exchange Gemini is also planning on rolling out staking for the Ethereum 2.0 (ETH 2.0) upgrade. Winklevoss brothers-owned cryptocurrency exchange revealed in an official announcement that it intends to support trading and staking of Ethereum 2.0 very soon.
Providing Users An Opportunity To Earn From ETH 2.0 Staking
Gemini is the latest cryptocurrency exchange that has revealed its plans to introduce Ethereum 2.0 staking on its platform. The company said that its main purpose behind launching support for Ethereum 2.0 staking as well as trading is to provide its users with an opportunity to earn from the Ethereum 2.0 upgrade. Gemini said that it is looking forward to supporting the Ethereum community in the future. As the exchange said in the announcement:
"Ethereum is an innovative blockchain that has pushed decentralized applications, including decentralized finance (DeFi), forward. We look forward to continuing to support the Ethereum community and new developments as Eth2 transitions and reaches its next milestone — so that we can provide all of our customers with the ability to access and earn from the latest developments in crypto."
Prior to Gemini, the San Francisco-based digital currency exchange Kraken has already launched Ethereum 2.0 staking service. On the 8th of December, Kraken reported that within the duration of only four days of the launch of the ETH 2.0 staking service, clients deposited more than 100,000 ETH worth approximately 60 million (at that time). This is a significant milestone passed by the exchange's newly-launched service. This means that almost 8 percent of the total ETH staked for ETH 2.0 is now available on Kraken.
ETH 2.0 Staking Growing Potentially
Since the launch of the Beacon Chain at the beginning of this month, Ethereum 2.0 staking has seen potential growth. Over $1 billion worth of ETH has already been deposited into the smart contract address of the Ethereum 2.0 upgrade. This means that 1.5 million Ethers have been staked so far by validators. This figure is more than that of the threshold of 524,288 ETH which was initially required for the launch.
Another significant achievement for Ethereum 2.0 is that it has become the fourth-biggest blockchain staking network in terms of total value locked (TVL).