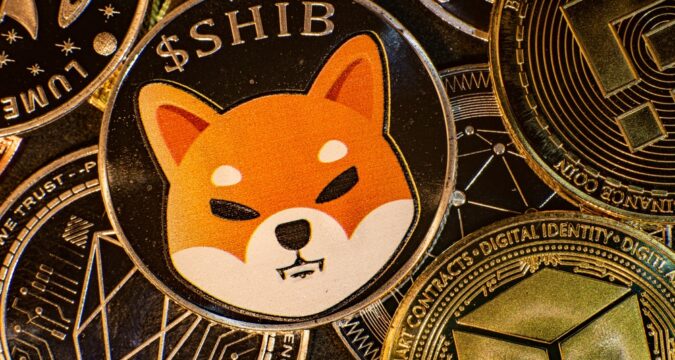 Shiba Inu seems to surprise its investors as the high-flyer crypto reverses most of its gains accumulated in October. Indeed, the cryptocurrency market is highly volatile and unpredictable. However, SHIB has poor fundamentals, and it might be on a bear market road. Meanwhile, let us check the reasons behind SHIB's possible upcoming crash.
Whales Taking Profits
SHIB trades nearly 30% low from its $0.000088 ATH of late October. The retracement comes as market players fear that large $SHIB holders might book their profits.
That is a threat since SHIB relies on the "great fool theory," which says that individuals purchase the meme coin to sell it for a higher price in the future. If SHIB whales start trimming their holdings, a massive plunge might crack the fool assumption for newbies, resulting in a selling chain reaction.
On 1 November, a SHIB whale moved tokens worth $2.78 billion from their wallets to different crypto accounts. Analysts believe that the anonymous investor had bought 70 trillion tokens for $8,000 in 2020 August and may decide to book his well-deserved returns.
Meanwhile, Coinmarketcap.com shows that only ten investors control a whopping 66% of SHIB's supply, compared to BTC's top-ten whales' 5%. The massive ownership concentration makes the token risky. That is because individuals can move the coin's value with ease.
Mainstream Exchange Might Worsen the Problem
At this publication, 511,000 individuals have signed the petition requesting Shiba Inu support by Robinhood Markets. That comes after Coinbase and Binance's successful appeals, the former enabling SHIB trading for New York clients on 5 November.
SHIB gained 60,000,000% since its launch, regardless of its doubtful fundamentals. Moreover, the increased mainstream support will trigger selling by whales, going for fiat currency rather than investing in other digital coins. That would make it easy to book real-world returns.
Why Is SHIB so Risky?
SHIB is risky due to its deprived fundamentals. The coin joined the financial market to piggyback the meme coins' popularity. Its hype magnified when Elon Musk introduced his new Shiba Inu pet in October.
However, SHIB does not present blockchain technology's usage and is highly volatile as a medium of exchange or store of wealth. Be careful not to remain with the bag while the music halts.