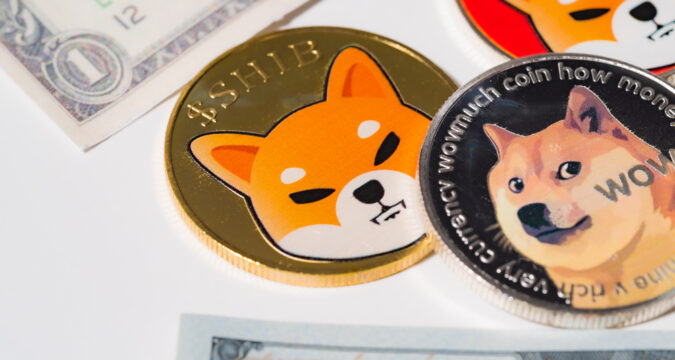 Shiba Inu tried to maintain its price actions above the $0.00004450.
Shiba Inu (SHIB) saw a remarkable rally after testing the resistance level at $0.000035. The dog-themed cryptocurrency gained massive upside strength after the coin managed to rise past the vital resistance zone at $0.000035, attempting to explore $0.000045.
Such actions came as the altcoin saw increased trading volume. However, the coin stayed under the levels recorded at the start of October when SHIB enjoyed upside price movements after overpowering the resistance level at $0.000010.
Dogecoin saw a modest rise during Sunday's actions. The leading canine-themed crypto encountered resistance at $0.27 and corrected once more towards $0.2550. For now, Dogecoin might suffer more plummets in the sessions to come as investors might direct their investments to SHIB.
Keep in mind that SHIB still closes the Dogecoin gap as far as market cap is concerned. While publishing this content, Dogecoin has its market value at $33.6 billion, while SHIB's surpassed $15 billion (Coinmarketcap data).
Remember, cryptocurrency markets rely on momentum. If SHIB sustains its current actions with massive surges, market players might shift their attention from Dogecoin to SHIB, further supporting Shiba Inu. Analysts still await to see whether the two dog assets have their place in the top ten. That alerts DOGE bulls if SHIB extends its massive rally.
Technical Analysis
The recent impressive market actions had Shiba Inu surging above the $0.00003775 resistance and trying to overcome its next resistance zone that emerged recently around $0.000040. The Relative Strength Index is inside the overbought region but stayed well under its previous peak attained at October's beginning. That means that the indicator has room to accumulate additional upsurge momentum.
If the Dogecoin competitor settles beyond $0.000040, it may head to its recent peaks around $0.00004450. Moving past this zone will clear the road towards $0.000050.
From the support perspective, dropping under $0.000040 might drag Shiba Inu to $0.00003775. Meanwhile, if it plummets under this area, it may head to the support located at $0.000035. Breaching this level can see the crypto hitting the footing at $0.000032.
Stay tuned for upcoming crypto news.