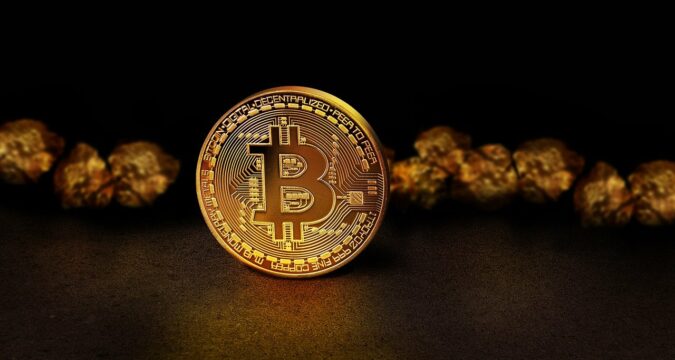 Officials of HSBC UK-based banking network disclosed via Reuters that they have no plans to step into or to deal in Bitcoin (BTC) because of its volatile nature. Due to the ongoing scenario, Bitcoin has been showing a very volatile nature for the last couple of weeks that has managed to recover from today and showing the greenish behaviour with 5.94%.
BNY Mellon and few crypto figures like Goldman and Stanly have been inspired by the crypto field and embracing particular virtual asset and preferring it as a better value digital asset as compared to any other fiat currency. But, HSBC doesn't have the same opinion as to the CEO of HSBC publically made clear that he is not going to step into Bitcoin.
Recently Neil Quinn, the Chief Executive Officer of UK based bank named HSBC, shared his opinions via Reuters about the Bitcoin hype into the business, in which he said that the price volatility of Bitcoin (BCT) had restrained the bank from promoting virtual assets among the customers and stepping into cryptocurrencies. He said that due to the fluctuating price and volatility of Bitcoin, we have no plans to promote Bitcoin as an asset. No matter if clients are interested, they can go on their own, but officially Bank is not going to promote it as a digital asset.
Furthermore, Quinn is of the view that bank isn't only differentiating Bitcoin, but they have the same opinion about other crypto assets either altcoins or stable coins, they have the same opinion about all virtual assets because stable coins are too prone to go along with the price of United States dollar.
Neil Quinn disclosed this confirmation after the weeks of news being circulated in the market that HSBC is purchasing shares of MicroStrategy as it is acknowledged that it constitutes the digital currency product. MicroStrategy believes to be holding around 92,079 BTC at this time of hour on its balance sheet. Moreover, he believes that Bitcoin is better to call a virtual asset instead of being a payment solution because of its volatile nature.
While on the contrary, the other financial institutions like Morgan Stanley, Goldman Sachs and BHY Mellon have taken steps and interest to deal with Bitcoin and embraced the virtual assets, but HSBC denies any interest as officials also made this point very clear that they have no plan to step into the crypto industry and to use BTC for payment purposes and to use it as a financial-digital asset.