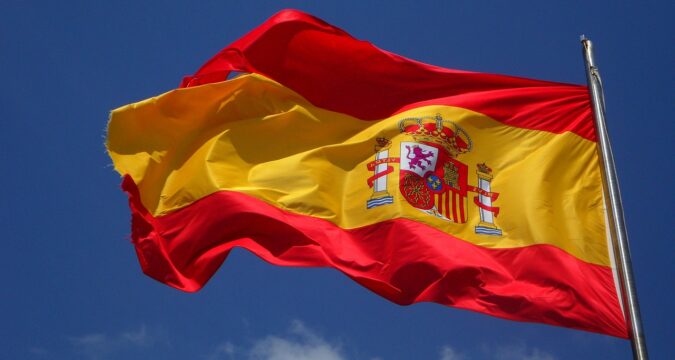 Local Police in Toledo, Spain raided a premise where illegal crypto mining activities were going on. After arresting the operators of the mining facility, the equipment used to mine crypto was dismantled and seized by the police. The police claimed that the mining facility was stealing electricity for supplying power to the mining rigs. There were more than 100 machines that were running at the time of the raid meaning thereby the thousands of euros worth of electricity was being stolen every month.
It has been reported in the local media of Toledo, Spain that the police had captured miners who were illegally running the mining farm. It was informed that the local police received a complaint of electricity stealing because there was an exorbitant load upon the grid. The police then obtained a search and seizure warrant and raided the identified premises. When the police reached the spot, they found a fully functioning mining facility there. The police then lined up the workers and operators and searched the premises.
The police noted that the electricity used to run the mining facility was in fact being stolen. There were at least more than hundred mining rigs that were running at the time when police raided the illegal mining facility. At the spot, the workers and operators were arrested and the police started to dismantle the equipment installed for crypto mining.
According to the police they had to break their way into the facility because the main entrance was shut down tight. This was duly recorded in a video in which the police officers could be seen breaking the main entrance get for accessing the premises. The police told that the complainant was a person who was a close-by resident of the premises. The unidentified neighbor told the police that the house and the areas adjacent to it were hot most of the time. He claimed that the heat was coming from within the identified premises where the police had raided.
The owner of the building, which was apparently a woman, was arrested by the police for investigation. However, the police asserted that the building was using stolen electricity for running the mining facility. The police noted that at least thousands of euros of electricity was being consumed by the machinery installed in the building on monthly basis. This caused a loss of electricity and electricity dues to the national exchequer while stealing electricity is a criminal offense.
The police have said that while it has dismantled the crypto mining farm, yet they would need to inquire further into the matter. The police were of the view that there could be more electricity stealing crypto mining farms in the area or in the locality. So far they have found one and expect to identify more in due course.