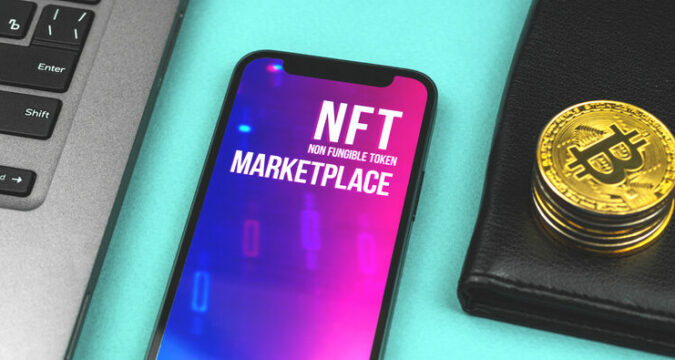 More crypto firms continue to venture into the NFT sector to tap into its abundant resources and maximize the opportunities presented by the sector. The latest crypto-based firm to join the NFT sector is Kraken exchange.
On the eve of Christmas, the U.S. crypto exchange disclosed that it is developing an NFT marketplace for users to trade collectibles and digital artworks. That's not all, Kraken added that users will be able to take loans with the tokens as collateral. 
In an interview with Bloomberg, the CEO of Kraken Jesse Powell, revealed that the platform is on the verge of adding an NFT marketplace to offer custodial services for the tokens and enable loans for users using the collectibles as collateral. 
Powell Admits 2021 Is The Year of NFTs
During the interview, Powell insisted that 2021 is the year of NFTs, a period that will be remembered in the sector when they entered into the mainstream. The CEO added that global interests in NFTs have risen exponentially, thus the driving factor in its capital inflows. 
He anticipates that this demand will attract institutional and retail investors to the Kraken platform once the marketplace has been fully developed, especially as the marketplace does more than to allow users to trade collectibles. It's obvious that Kraken wants to compete and have its share of the multi-billion dollar sector.
When asked about how the loan product works, Powell said that he wants the value of an NFT to reflect in the user's account, and the user should be able to borrow funds against it if he/she desires. Typically, Kraken intends to provide something different from what other NFT-incorporated platforms offer.
Capitalizing On Demand To Make More Money Off The Sector
Kraken follows other prominent exchanges, such as Binance and Coinbase to offer a marketplace for the trading of NFTs. Non-fungible tokens continue to surge in popularity, with the market valued at over $7B. 
Last year, investments in the sector jumped nearly three times, competing with Bitcoin and Ethereum in terms of popularity. Standalone NFT marketplaces also witnessed a boom in trades. According to DappRada, OpenSea recorded over $2B in trading volume in the last month.
NFT marketplaces aren't the only ones making money off trading. The digital creators themselves have pocketed hundreds of millions of dollars. Within eight months, the NFT sector witnessed nine record-breaking deals. 
Beeple have become arguably the most successful digital artist selling over $150M artworks. In March this year, the artist auctioned an artwork "Everydays" for $69M, smashing sales records. CryptoPunks sold for a whooping $11.8M, $7.56M, $7.51, and $5.44M on separate occasions.
NFTs are altering the way we see art and it has become evident in the number of jaw-dropping deals already witnessed. It has shot up the top, meaning that the sector's growth is inevitable.