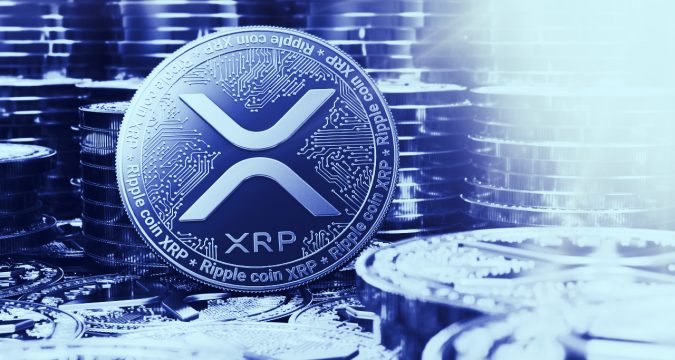 The Chief Technical Officer of Ripple Labs, David Schwartz, has been offering some relatively good advice when it comes to investments, but it does come at an odd moment for the payments network.
Simply put, the CTO believes that if someone is in possession of life-changing sums of various cryptocurrencies, then that individual should ideally take into serious consideration the idea of selling crypto to reduce the chance of loss and over-exposure. This had been told to Schwartz's audiences via a tweet, and he later added that this investment advice is not indicative of any forecast or prediction regarding the future of any prices related to any cryptocurrency and is mainly just general advice.
Schwartz realises his advice might not be taken
In the tweet itself, Schwartz mentioned that it was probably going to be his 'least popular tweet' ever, but he nevertheless told his followers that selling a sizable portion of their respective crypto is not a bad idea, especially since the industry is so highly volatile. This is certainly true as well since there have been numerous cases of individuals holding their assets for too long only for these very assets too often significantly decrease in value by the time the investors do decide to cash them out.
He continued by saying that investors should honestly reconsider whether they have, at the very least, half of a year's earnings in cryptocurrency and/or 'major debt'. Furthermore, with the current condition of the cryptocurrency market, Ripple has managed to rise by 850% within the previous year, and Bitcoin, on the other hand, has risen by 790% to a new all-time high of $63,000.
Schwartz has previously followed his own advice. In 2019, he confessed to selling $40,000 worth of ETH prior to the bull run of late 2017 to purchase solar panels. In the most recent thread, he mentioned that in hindsight, he probably shouldn't have sold most of it. "I suppose I was hoping it would come back down, and I might be able to buy back in", he tweeted. "But it didn't work. Of course, you may regret taking so little risk", he added.
SEC case still ongoing
As of the time of this writing, the legal battle between the SEC and Ripple is still ongoing. The situation is still far from being definitively resolved despite recent victories for Ripple. Also, during court action, executives usually tend to keep a low profile so that their comments do not become facts.
However, Schwartz was speaking about cryptocurrencies in general, not XRP specifically, and he also suggested that cryptocurrency values can and so often do fall. However, XRP seems to be an exception to this rule as of late, as it has been steadily rising in price, reaching its peak level in 2021 so far at $1.81.