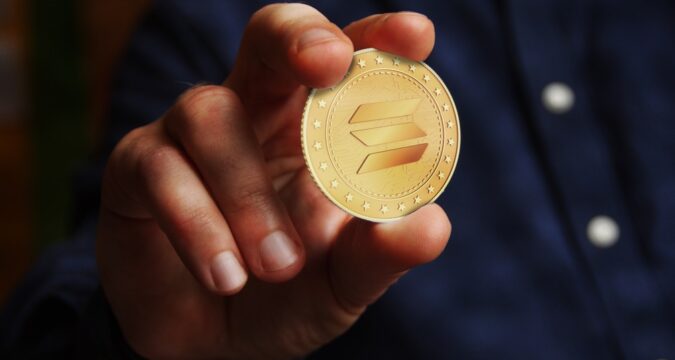 Solana saw a 7% plummet in the past 24 hours after the crypto market witnessed unpredictable sessions. With that, it seemed to touch the lower trend-line for the 3rd time. Extended losses from the asset's current value might have SOL breaking down from its ascending price channel as it retests $130.
For now, SOL buyers need to consider a cut-off near $150 or the 23.6% FIB level. Meanwhile, oversold scenarios on the Relative Strength Index and the Bollinger Bands might allow traders to venture in and accumulate Solana tokens at discounted price zones.
Solana Four-Hour Chart
Inadequate Solana demand around the 61.8% FIB area hurt the coin's possibilities of rallying further on the price chart. As traders maintained their profits near the mentioned area, Solana recorded 16% losses in the past three days.
With the current condition, Solana seems ready to attack the lower trend-line. That favors bearishness to break down from the channel. Meanwhile, if SOL closes under the lower trend-line, it might plunge to hit the 21 September lows around $116.2. With that, the altcoin recorded a 22% loss from its current price level.
At the same time, buyers might catalyze a reaction near the 23.6% FIB zone – an area that coincides with a Visible Range's POC. The defensive zone around $130 can allow bullish traders to launch a counterattack.
So What?
Surprisingly, the alternative token had its candlestick trading under the Bollinger Bands' lower end. Such activity usually catalyzes actions from buyers hunting discounted opportunities. Moreover, the Relative Strength Index also neared an oversold area as the asset appears ready for a short-term reversal.
That way, investors might have to consider the 23.6% FIB and $130 support area if Solana experiences a southward move from its prevailing pattern. Nevertheless, the MACD's outlook remained considerable. A shift under the mid-line might generate somewhat increased selling momentum before bulls respond.
Conclusion
If Solana breaches its ascending channel, it might witness another 22% plunge. However, bulls will have to activate their actions around the 23.6% FIB and the support at $130 as the RSI and Bollinger Bands depicts immediate reversal chances. With that, SOL might retest 50% FIB area and attempt to push higher.