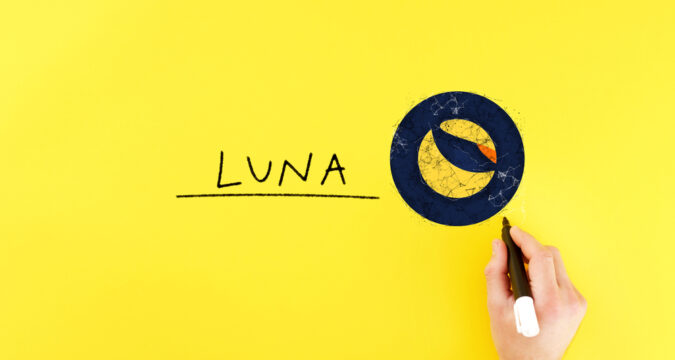 Terra's LUNA is decoupling from the price trends by the overall cryptocurrency market. As top coins such as Bitcoin and Ethereum battle sideways movements, LUNA rose to a new ATH, moving above $81 amid a 10% increase.
Terra has recorded lucrative price actions over the past few sessions. LUNA stands 31% up as far as this week is concerned. The gains had the alt entering the top ten cryptocurrency list, overtaking Polkadot (DOT). The technical charts indicate LUNA gave a massive breakout past the $80 mark. That confirms possible uptrends in the upcoming days.
Meanwhile, the Terra Labs network has attracted much decentralized finance (DeFi) protocols. Ran Neuner, a CNBC Crypto trader, stated that ASTRO PORT, an automated market maker, locked $1B on LUNA.
The growth by this tier-one AMM on Terra LUNA will attract more players to the platform. Furthermore, the $1 billion locked will remain for one year. That will mean a massive pivot point for Terra Labs.
Terra Flip-flops Binance Smart Chain in TVL
Terraform Labs attained another milestone as far decentralized finance total value locked is concerned. With its $17.2B in TVL, Terra ranks 2nd after ETH, flipping Binance Smart Chain. The recent statement about ASTOPORT's $1 billion locked contributed to the lucrative performance of the LUNA project.
While Terra hosts 13 active protocols, Binance Smart Chain has over 222 protocols. Nevertheless, Terra has more than 140 protocols, upcoming in 2022. LUNA has been among the game-changing alts for 2021. From beneath $1 early this year, LUNA recorded an astounding 8700% in a year, surging 88x YTD. Analysts see LUNA joining the top-five cryptocurrencies in 2022.
LUNA has outperformed many assets even in recessive times. The alt's chart remained green amid consistent investments. Meanwhile, crypto-assets endured crashes after 'ugly' sentiments stormed the financial space. Bitcoin has oscillated under $47,000 for some time, losing 0.43% over the past 24 hours, exchanging hands at $46,785.9. Also, Ethereum lost 0.3% (Coinmarketcap data).
What are your opinions on LUNA's recent performance? Will the alt maintain its upward attitude regardless of broad market sentiment? You can share your views in the section below.
By SergeiShimanovich – shutterstock.com