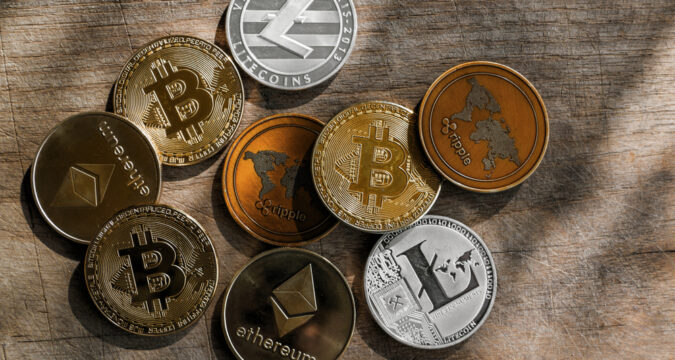 After an extended sell-off on Saturday, Bitcoin has to move high past $50,000 to deliver support to the broad market.
Bitcoin
BTC/USD dropped by 8.4% during Saturday early sessions. With Friday's 5% drop, the bellwether digital token ended yesterday at $49,249. Meanwhile, unpredictable price movements earlier saw BTC surging to a morning high of $53,879 before retreating. Failure to challenge the first resistance at $57,080 saw Bitcoin tumbling towards $41,634 lows during the mid-morning session.
The continuous declines had BTC plummeting under 23.6% Fibonacci of $53,628, yesterdays critical support areas, and 38.2% Fibonacci of $44,144. Nevertheless, Bitcoin secured a mid-morning support zone and surged to $49,000. With that, the crypto overcame the 3rd crucial support area at $41,674 and the 2nd one at $47,940.
The slight recovery also witnessed BTC surging past 38.2% Fibonacci of $44,144, ending the day hovering at $49,200. Meanwhile, the short-term bullish outlook persisted despite the recent drop to $41,000 price levels. For bears to dominate, BTC would require a sustained plunge beneath 62% Fibonacci at $28,814, translating to a short-term bearish trend.
Other Assets
The broad crypto market sustained a bearish outlook on Saturday. LTC (-13.4%), Crypto.com Coin (-12.4%) and link (-11.2%) led the day's losers. Other altcoins that saw heavy losses include BCH (-9%), ADA (-8.6%), and XRP (-8.1%). Meanwhile, BNB (-4.4%) ETH (-2.2%) and DOT (-4.9%0 recorded somewhat modest losses.
The current week saw the crypto market value rising to $2.71 trillion on Wednesday before dropping towards $1.88 trillion lows on Saturday. While writing this analysis, the global market capitalization stood around $2.29 trillion. On the other part, BTC's dominance climber to 43.01% on Monday before dropping to 40.66% on Saturday. At this publication, the leading crypto has its dominance at 40.70%.
Today Morning
At this publication, Bitcoin trades at $49,344 after a 0.19% gain. Mixed price actions early on Sunday had BTC declining to $49,186 low before rising to $49,670. The digital currency did not test its critical resistance and support levels.
Elsewhere, the crypto space printed mixed moves. BCH bucked its early trend, dropping 2.17%. However, some altcoins had bullish actions. While writing this content, Crypto.com Coin led the gainers with a 3.8% surge.