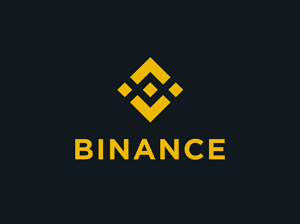 Binance has witnessed a potential increase in its trading volume which has spiked to an all-time high value. Over the last day, the world's largest cryptocurrency exchange in terms of trading volume has reached a new high value in daily trading volume. Apart from the cryptocurrency trading volume, the open interest of Bitcoin Futures also skyrocketed on the major cryptocurrency exchange. This increase in trading volume and futures open interest has occurred amid the ongoing bitcoin and altcoins bull cycle.
A Trading Volume of $37 Billion seen by Binance within 24 Hours
The top digital currency exchange has seen a record trading volume of around $37 billion on its trading platform within the duration of the last 24 hours. As per data provided by CoinMarketCap, $37,291,444,117 in daily trading volume was recorded by the Binance exchange within this duration. The trading volume is up more than 40 percent over the last day.
This daily trading volume is more than the exchange recorded in the previous week which was noted to be around $25 billion by the cryptocurrency analytics site CoinMarketCap. Furthermore, the CMC data revealed the famous pairs traded by users on the exchange. These trading pairs include BTC/USDT, ETH/USDT, XRP/USDT, XLM/USDT, and XRP/BTC. These were the most traded cryptocurrency pairs in both spots as well as derivatives.
While on the other hand, the cryptocurrency exchange has also witnessed a significant increase in the open interest of Bitcoin Futures as well which has also surged high to reach a new all-time high value. According to the data provided by the famous blockchain analytics firm Glassnode, the leading digital currency exchange saw its Bitcoin Futures open interest reaching an all-time high value of $1.17 billion.
#Bitcoin futures open interest on #Binance hits an all-time high (~$1.17B)

Chart: https://t.co/qktAwF39NV pic.twitter.com/1ohynfUiyf

— glassnode (@glassnode) November 24, 2020
Top Digital Assets' Bullish Price Action Is the Reason Behind the Volume's Spike
The ongoing cryptocurrency bull market is the main reason behind this sudden spike of the daily trading volume on the platform of Binance. Especially, the top three digital assets in the cryptocurrency market have posted a bullish price action during the past few days.
Bitcoin (BTC), the largest cryptocurrency in the world by market cap is trading happily above the $19,000 price mark. While on the other hand, the top two altcoins Ethereum (ETH) and XRP have also recorded their yearly highs by reaching above $600 and $0.76 respectively.