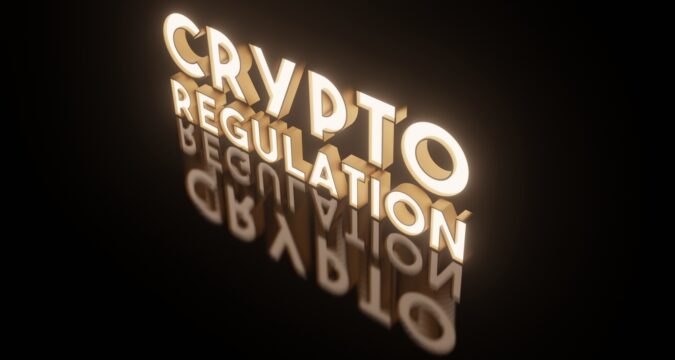 Tom Emmer, Congressman from the United States and the current House of Representatives majority whip, has expressed his apprehension regarding the current bank crises. According to him, the federal government is using the most recent bank industry crisis as a pretext for its unjust crackdown on the cryptocurrency market.
Emmer further criticized the government for exploiting its powers to curb innovation in the rapidly growing virtual asset industry. He suggested that the federal government is "weaponizing" its power to impede the progress of the crypto space.
Tom Emmer Criticizes The FDIC
On Wednesday, Congressman Emmer addressed a letter to the Chairman of the FDIC, Martin Gruenberg, pointing out alarming decisions made by the agency recently. He also expressed his concerns that they are attempting to eliminate cryptocurrency.
Emmer cited Barney Frank, a board member of Signature Bank, who alleged that the recent FDIC's actions against the bank were a "strong anti-cryptocurrency message" more than a concern about the bank's solvency. Emmer further noted that the government's excessive spending and never-seen-before interest rate surges had triggered instability within the banking industry, which the FDIC is exploiting.
He deemed these actions inappropriate and warned they could trigger wider financial instability. In his letter, Emmer sought to ascertain whether the FDIC guided banks in managing the risk of increasing interest rates.
FDIC'S Relentless Attack On The Crypto Market
Regulators in Washington, particularly the FDIC, have come under fire for their heavy-handed schemes when handling the rapidly growing crypto industry. Insiders are confident that the FDIC and other regulatory bodies are leveraging their regulatory power to intimidate companies and restrict innovation, ultimately aiming to keep their control over the financial market.
Cryptocurrencies like Ethereum and Bitcoin have grown tremendously in recent years, providing consumers with another option for financial products from traditional financial institutions. However, government regulations have lagged, with many insiders alleging that regulators are purposely slowing down to put the cryptocurrency market under their control.
Critics have pointed to several recent incidents as proof of regulatory overreach. For instance, there are claims that the FDIC coerced banks into cutting ties with cryptocurrency firms.
Thus, it becomes arduous for blockchain firms to access the most straightforward banking services, such as account checking and obtaining loans. Banks often shut down cryptocurrency companies' accounts without warning, causing disruption and disorder for the affected crypto firm.
Emmer is among several individuals in the nation pushing for increased cryptocurrency discussions. The lawmaker requested a response from the FDIC latest by March 24, 2023, regarding the concerns raised over their handling of the cryptocurrency industry.