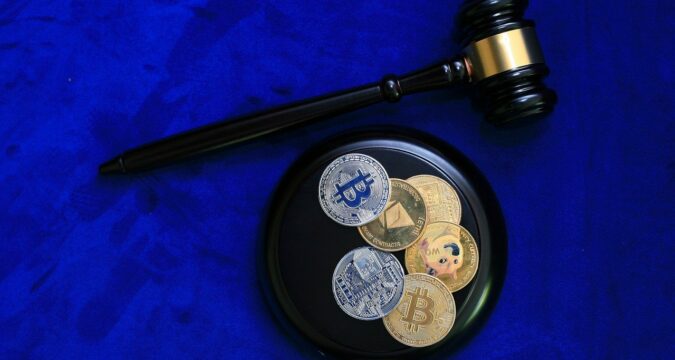 The Open Market Institute, Demand Progress, and Americans for Financial Reform have appealed to the U.S. Justice Department as well as the rest of the regulatory entities to scrutinize the digital wallet Novi – which is launched by Meta (previously called Facebook) – to observe if Meta is embracing deposits in advance of the approval of a banking charter on the behalf of the OCC (Office of the Comptroller of the Currency). Charters explain the procedure for the banks to ensure their compliance with the regulations dealing with safety.
Regulatory objections on Novi
Presently, Novi possesses a license for carrying out its business of money services under the federal law of the United States as well as another license for money transmitting across 38 states as well as the Columbian District. The company is classified under the category of limited-purpose trust.
A backlash has been received by Mark Zuckerberg from senators along with a caution on the behalf of regulators noted in a letter of 19th October 2021, for the launch of the project Novi in advance of approval given by the regulators, as promised by Mr. Zuckerberg during his appearance in 2019 before Congress.
Liquidity concerns of Novi
Stablecoins count as the base on which the success of Novi is dependent. Pax Dollars, or USDP, was the initial crypto accessible in the wallet, with stablecoins are known as being pegged to the American dollar. In recent times, Joe Biden (the present President of the United States) organized a President's Working Group on Financial Markets that issued a report indicating that those financial businesses that are pursuing the utilization of stablecoins should be regulated in the similar way the banks are.
The early interest of the working group in stablecoins was developed partly because of Meta's primary interest in Tether (a stablecoin) as well as the capability of the firm Tether to support the stablecoin thereof with considerable reserves of cash. Meta intended that the Pax Dollars contained by Novi wallet should be utilized for remittances among Guatemala and the United States, demanding no charges for the respective service.
Coinbase was appointed by Meta to deliver custody services regarding stablecoin, whereas the firm at the back of Pax Dollar is Paxos. It asserts to possess considerable liquidity via cash and the equivalents thereof. Nonetheless, no details are revealed about the procedure for the distribution of deposits.