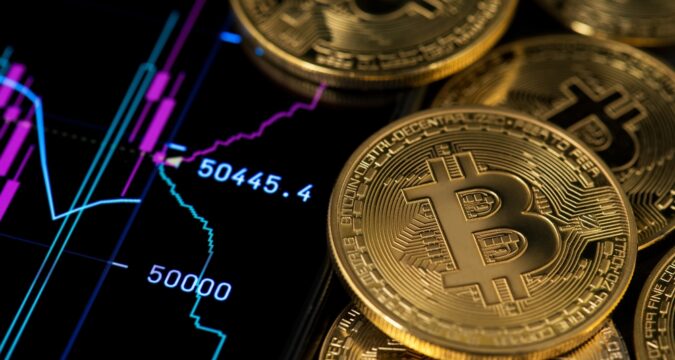 A single glance at the price history of cryptocurrencies shows us that the digital asset economy isn't performing well. This data includes Bitcoin, the number one digital currency, which shed close to 60% of its value in 2022 alone. At the time of writing, Bitcoin is trading at $23895.50, with a 2.37% decrease within the last 24 hours.
It's easier to assume that the coin's value will continue to go down, considering Bitcoin is a speculative asset. However, another section of enthusiasts are optimistic about the coin and believe it's only a matter of time before Bitcoin recovers. All the same, it's important to remember that Bitcoin's value responds to internal and external conditions, which makes the asset highly volatile.
So can Bitcoin recover from its ongoing downfall? Let's highlight some of the facts in the following forecast.
Bitcoin Price Through the Crypto Winter of 2022, the Previous Downturns, and Key Takeaways
The performance of Bitcoin in 2022 came as a surprise to many. On March 30, 2022, the coin managed to reach $47,000. A sharp decline began in May and June, when Bitcoin traded at $30,000 and $18,000,  respectively. The asset then saw a slight recovery to $20,000 in September 2022. By December, the coin was trading below the $17,000 mark.
Bitcoin was previously in another crypto winter in 2018, a season which shed close to 70% of its value. At the time, the digital currency was trading above $16,000 in January. By March 2018, Bitcoin was trading below the $8,000 mark, slashing almost half its value from January's $16,000. The year closed with an even further low since BTC was changing hands at $3,800.
There are key takeaways that investors can learn from Bitcoin's previous downturns. During these crypto winters, many investors lost confidence in the cryptocurrency market, leading to a sharp decrease in trading volume and a decline in the market's overall value. However, the market eventually recovered in both cases, with Bitcoin's price surpassing its previous highs.
One key takeaway from these downturns is that cryptocurrency markets are highly volatile and can experience rapid and significant price fluctuations. As a result, investing in cryptocurrencies can be risky, and investors should be prepared for the possibility of substantial losses.
How Will Bitcoin Play out in 2023?
The current Bitcoin market is having a meltdown. Investors can expect to see an increase in BTC's value if the prevailing market conditions stabilize. Inflation's effects send shockwaves across the crypto industry as investors opt to spend less on these volatile digital currencies. Even so, there's a significant probability that Bitcoin can recover again in 2023.
On the surface, Bitcoin is still a developing innovation getting more attention from users worldwide. Businesses are learning how to create crypto-related products and services for their customers. As such, there's hope that Bitcoin will revive in 2023 and push through the current $25,000 threshold.