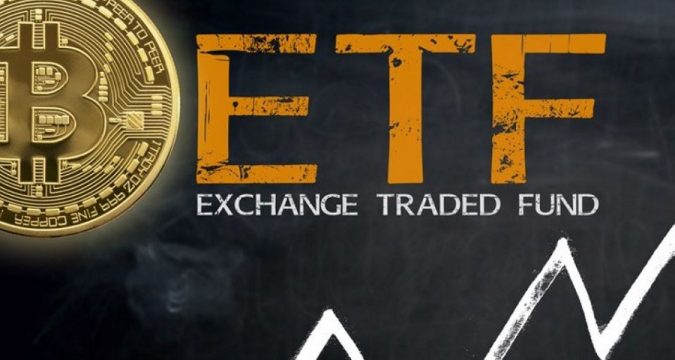 The New York-based asset manager WisdomTree has revealed plans to launch a futures-based Bitcoin ETF in the United States very soon. Last year in 2019, WisdomTree successfully launched in Europe the physically-backed Bitcoin ETP and now, it has proposed the launch of futures-based bitcoin ETF in the US.
As per the report of the Trustnodes website, the newly proposed bitcoin ETF is a part of their WisdomTree Enhanced Commodity Strategy Fund whose task is to track commodities. They have now requested the addition of Bitcoin into it.
5% of total assets will be invested in Bitcoin futures
The asset manager will soon roll out this new Bitcoin ETF in the United States. The company says that it aims to invest only 5% of the total assets in the Bitcoin futures contract and will only invest in cash-settled BTC futures.
The company asserted:
"The Fund may also invest up to 5% of its net assets in bitcoin futures contracts ("Bitcoin futures"). The Fund will invest in cash-settled Bitcoin futures traded on the Chicago Mercantile Exchange, which is a registered futures exchange, only. The Fund will not invest in Bitcoin directly."
Will this new Bitcoin ETF pass the SEC approval?
The important step that WisdomTree has to pass is to get regulatory approval from the United States' Securities and Exchanges Commission (SEC). So far now, a lot of requests have been submitted to the SEC for the approval of Bitcoin ETF but all of them got rejected.
With the United States' Donald Trump's intentions to kill bitcoin who has asked the Treasury Secretary to "go after bitcoin", it won't be easy for WisdomTree to get a green light from SEC. However, without the SEC approval, the fund manager won't be able to operate Bitcoin ETF in the country as it will face certain regulatory issues. Therefore, it is necessary to have this approval. Can this new Bitcoin ETF pass the SEC approval? That is what we have to see.