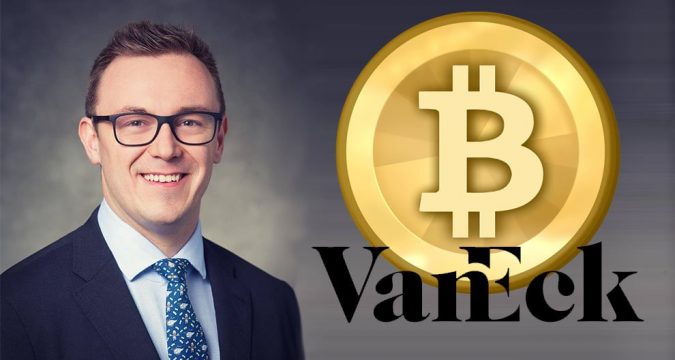 The world's leading digital currency Bitcoin is set to become digital gold in the future and has the potential to achieve this milestone. Regarding this, a New York-based investment management firm VanEck has released a report that describes the present state of Bitcoin.
ROBOT

RATING

PROPERTIES

TRADE

Free to use

88% Claimed win-rate




$250 Min Deposit




Accepts Debit and Credit Card

  Trade Now
VanEck is an exchange-trade fund provider with $50 billion assets under management. According to its report, the leading digital currency Bitcoin is on its way to becoming digital gold.
The report further mentions several areas where Bitcoin has an advantage over Gold. Bitcoin performs well than Gold in the areas of programmability, divisibility, portability, and transact-ability as the researchers claim. These advantages of Bitcoin over gold will lead the digital asset to achieve its milestone.
Scarcity could drive future BTC bull runs
Future bitcoin bull runs are expected and according to the report, Scarcity could make it happen. The indicator Bitcoin's stock-to-flow ratio predicts that by the year 2021, the price value of Bitcoin could reach $80k mark.
But the report also mentions some factors that could stop bitcoin to show another bull run in the future. These factors are crypto exchange hacks, the danger of BTC price fluctuations, and the potential for future encryption vulnerabilities.
Bitcoin adoption is accelerating
VanEck report claims that Bitcoin has a daily liquidity of more than $1.75 billion. It says that Bitcoin has entered into the mainstream and is exposed to the people through platforms such as Robinhood, eToro, TD Ameritrade and CME. This means that the adoption of Bitcoin is accelerating.
The report also highlighted the risks of Bitcoin and how the leading asset could play an important role in an investment portfolio. As the report reads:
"Bitcoin may enhance the risk and return reward profile of institutional investment portfolios. A small allocation to bitcoin significantly enhanced the cumulative return of a 60% equity and 40% bonds portfolio allocation mix while only minimally impacting its volatility."
Bitcoin has not yet become digital gold but if bitcoin adoption continues to increase, it will soon achieve this milestone.
ROBOT

RATING

PROPERTIES

TRADE

Free to use

88% Claimed win-rate




$250 Min Deposit




Accepts Debit and Credit Card

  Trade Now