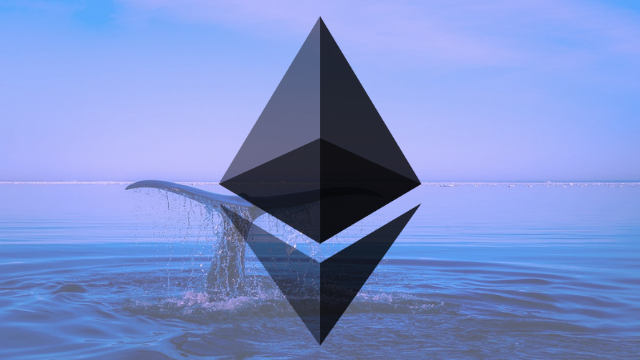 Anonymous cryptocurrency whales have shown some movement as a staggering amount of Ether has been moved by them. An amount of $535 million worth of Ethereum (ETH) has been transferred by unknown cryptocurrency whales between wallets. This huge transfer by whales has occurred at a time when the price value of the second-ranked cryptocurrency has neared the $550 mark.
Whales Have Transferred Over One Million in ETH
The leading blockchain tracking service Whale Alert has noted a particular movement on the part of cryptocurrency whales during the past few hours. As per Whale Alert's report, Ethereum whales have moved more than one million in Ether between wallets. This amount of ETH is worth around $535 million.
Whale Alert's data shows that this amount was transferred in various consecutive transactions that occurred within the duration of the last 8 hours. Each transfer carried out at least 67,000 ETH worth $34 million. Moreover, the data reveals that all of these transfers took place between unknown cryptocurrency wallets.
On the other hand, validators are continuously sending more and more ETH tokens to the deposit contract of Ethereum 2.0. Today, validators sent ten percent of ETH to the deposit contract. During the past three days, validators deposited 30 percent of the desired amount to the contract. Nearly $81 million worth of Ether (105,000 ETH) was deposited by validators two days ago. It was the highest amount of ETH deposited to the ETH 2.0 within the duration of just one day. A total of 524,288 ETH is required to launch the Ethereum 2.0 upgrade. The company plans to launch this upgrade on the 1st of December.
Ether (ETH) Price Is Close to Hit $550
The price value of the world's second-largest digital currency by market cap ETH has reached its highest level since the year 2018. At the press time, ETH's price is changing hands at around $541 with a price increase of more than seven percent over the last day.
This means that the major digital currency is on the verge to break above the significant price level of $550. Once it happens, it will be the first breakout above this price figure for ETH since the year 2018.