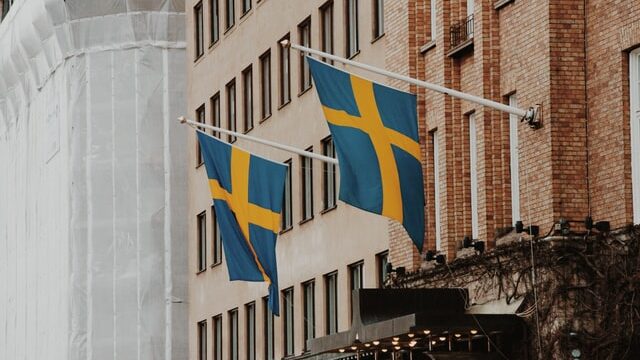 As per the latest reports, something very unusual has happened, which involves a drug dealer, and the Swedish government. The sources revealed that it was an unforeseen situation where the Swedish government had to pay the amount to a drug dealer.
It has been revealed that the drug dealer has reportedly been paid by the Swedish government in the form of Bitcoin. The sources confirm that as of now, the particular drug dealer is behind bars.
It was back in 2019 when the particular drug dealer had been prosecuted by the Swedish court in regards to online drug deals. Once the dealer was proven guilty, he was sentenced to jail by the court of Sweden. In the claim, it was revealed that the drug dealer had reportedly earned 36 Bitcoin at that time from the illegal drug sales he carried out online.
However, the prosecutor at that time made an error while filing the case against the criminal. Instead of mentioning the amount of Bitcoin the dealer had acquired, the prosecutor, Tove Kullberg went for a fiat amount equivalent to that many Bitcoin.
Therefore, the court decided that the Bitcoin the dealer had earned from his illicit transactions originating from drug deals should be taken away. At that particular time, 36 Bitcoin translated to 1.3 million Swedish kronor, which translated to $100,000.
While the drug dealer was in jail, Bitcoin's price was constantly getting appreciated in the market. As a result, what was going to take 36 Bitcoins in order to meet the demands of the Swedish court, took only 3 Bitcoin instead.
This is exactly what happened as the particular authority tasked with auctioning the Bitcoin did not have to do it at all. Instead, only selling 3 Bitcoin did the thing and the Swedish court's demands were met.
However, as the Swedish Enforcement Authority was required to sell all 36 Bitcoin, it carried on with its auction. Therefore, the 33 Bitcoin that the authority auctioned off, managed to bring in $1.5 million.
As the amount added by the prosecutor was $100,000, the Swedish court had no choice but to hand over the remainder to the drug dealer. As a result, the drug dealer ended up making $1.5 million from the particular case while the Swedish court recovered the $100,000.
In case the claimant had mentioned 36 Bitcoin in the case, the dealer would have been stripped off of all the Bitcoin. As the claimant mentioned the amount in fiat that 36 Bitcoin was worth at that time, therefore, only $100,000 were taken from auctioning 36 Bitcoin. The rest of the amount, therefore, has been transferred to the drug dealer.