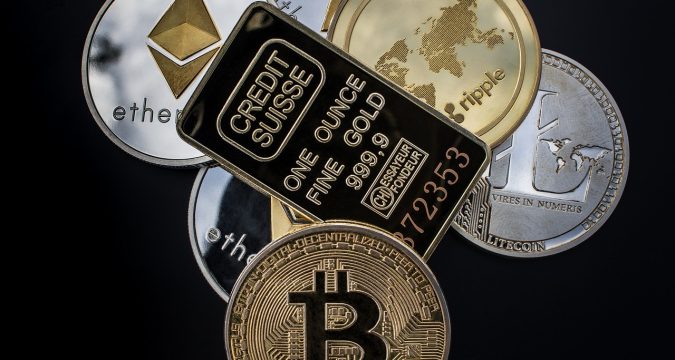 Above 260 Billion Dollars have just vanished from the entire cryptocurrency market's market capitalization as Bitcoin is struggling to maintain its price above the $50,000 mark, whereas Ethereum and Binance have lost their value by about 15% in a day.
The last 24 hours have once again proved how volatile the cryptocurrency market really is. Bitcoin is at the top of the list with a huge price cut of $11,000, and the rest of the cryptocurrency market following its path downhill. Overall, the Cryptocurrency market has lost above $260 billion in a single day.
Bitcoin Going Below $50,000 Again
A narrative saying that the cryptocurrency market has no boring days has proven to be right yet again in the last 24 hours, but the effect is not positive this time. The position of Bitcoin changed in just a few hours after it reached its all-time high price of $58,500, and the trend of this cryptocurrency seemed to be very bullish until it started dropping suddenly.
The steep downward slope proved to be drastic for Bitcoin, and its value dropped by about $11,000 to reach $47.5K. The bull traders instantly took the matter into their hands and took the price of Bitcoin back to $55k.
Bitcoin was not able to sustain this position for a long time, and it dropped back to less than $50,000 once again. Bitcoin has gained some value after this recent shock, and its price is hovering just over the $50,000 mark as of this time.
This, however, had a great impact on the crypto market, and Bitcoin's market cap has been dropped by more than $100 billion in less than a day to conclude its total value dropping well below the level of $1 trillion.
Crypto World Is Reddish At The Moment
The fall of the leading cryptocurrency, Bitcoin, has sent aftershocks to the whole cryptocurrency market, and almost all the altcoins are going down. Ethereum dropped a whopping 15% from its price just above $2000, straight to $1600. This is a $400 difference in just a matter of time. Binance Coin has also gone down to the price of $235 after hitting its record high of $350. Similarly, other cryptocurrencies such as Ripple, Polkadot, Litecoin, Cardano and Chainlink are also down by -12%,-8%,-15%,-5% and -17%.