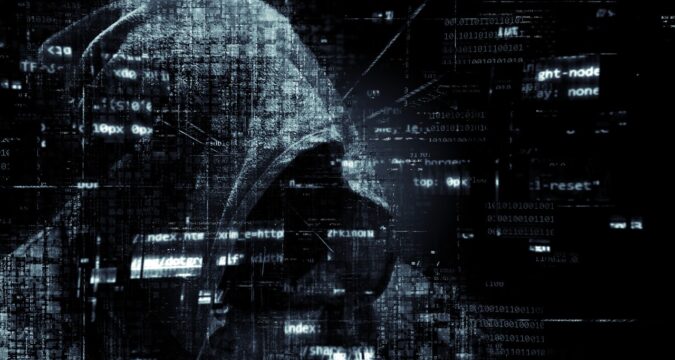 Recently, there have been many cases where the cryptocurrency exchanges got hacked by cyber-criminals. As a result, there have been more than a billion-dollar worth of frauds, hacks, and scams that have taken place in the cryptocurrency industry.
Even when the Christmas Holidays arrived and people were getting ready for the big day, some of the exchanges were busy fighting off hacks that lead them to lose millions of dollars.
Just recently, it was the Cover Protocol that fell prey to a hack exploit but the firm turned out to be the luckiest crypto-firm in the year 2020. It was just reported that the Cover Protocol had been hacked and as a result, the hacker exploited its coins.
As per the reports, the hacker took control over Cover's Staking protocol. After that, the hacker inflated the supply of the tokens by printing more than 40 quintillion coins.
What seemed to be an act of crime turned out to be an act of kindness for the Cover Protocol as the hacker later did something that was completely unexpected.
After carrying out the exploit, the hacker returned all the funds back to Cover Protocol that had been exploited from its platform. However, the hacker did leave a note that made it very clear for the Cover Protocol that they need to put extra effort into strengthening their security systems and infrastructure.
The note left by the hacker simply suggested that the firm needs to find the flaws and entry points to their protocol and secure them properly.
A prominent Ethereum wallet explorer known as Nansen later released information around the exploit that had taken place on the Cover Protocol. The firm revealed that when the hacker made the first exploit, he/she managed to liquidate more than 11,700 coins. The exchange that the hacker used to liquidate the funds was the decentralized exchange aggregator '1inch'.
It was confirmed that by the time Cover officially made the announcement, the hacker had already liquidated more than $5 million from the protocol.
After the incident, the Cover Protocol Team revealed that the hack/exploit had only affected the supply of the tokens. It confirmed that the funds present in the 'Claim' & 'No Claim' pool were still safe and unharmed. The team also confirmed that they were running a thorough investigation of the incident.
They also stated that they are checking their entire protocol to see if there are still any backdoors or flaws that need fixing.
Although the incident turned out to be a blessing for the Cover Protocol as they got their funds back, yet it has highlighted its security measurements. This is why the Cover Protocol's token price has fallen by 97% since the incident took place.