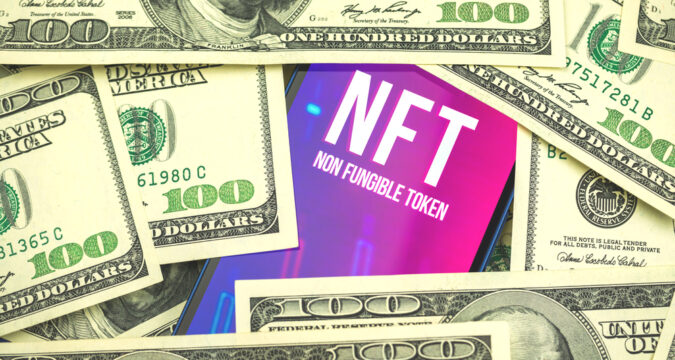 According to reports, a Bored Ape Yacht NFT was sold for around $3.4Million, during a Sotheby's auction just yesterday, setting a new record for the highest valued single NFT to be sold in the market.
Impressive NFT Sale
Based on Ethereum, the Bored Ape Yacht Club has witnessed one of the biggest sales in NFT history, now touching almost a billion dollars in trading volume of its set of profile pictures, with the rarest ones setting new records in the market.
Yesterday, just one NFT from the Bored Ape Yacht Collection, formally numbered 8817, was purchased for $3.4Million during an auction session called 'Natively Digital 1.2', hosted by Sotheby on their new marketplace named, Metaverse. This purchase has set a new record, obliterating the previous record of $2.9Million, which was set by the developers of the Ethereum -based game, 'The Sandbox', back last month.
The listing of the NFT was done by Rarity Tools and is said to be 3rd in the ranking of the rarest golden fur apes from a set of 10,000 NFT avatars that are generated in a random manner. The NFT is also standing number 17th in the overall rankings based on the rarity of patterns and properties inside of the digital image. The NFT has been purchased from its sole creator, Jim Mcnelis.
NFT Value
An NFT provides people with the chance to have proper ownership of a rare digital asset, regardless of what form it is present in. Looking at the current trend, social media profile pictures have been one of the most selling NFTs in the market. The result of this is the generation of nearly $10.6Billion in trading volume by the NFT market during the 3rd quarter of this year, according to data taken from DappRadar.
In accordance with information taken from CryptoSlam, other clubs such as the Bored Ape Kennel and Mutant Ape Yacht club have been performing multiple airdrops to already registered Bored Ape users, producing more than a billion dollars in market sales. This is not the first time that the Bored Ape Yacht Club has broken records. An NFT named 'PEPENOPOULOS', minted back in 2016, was also sold for $3.65Million.