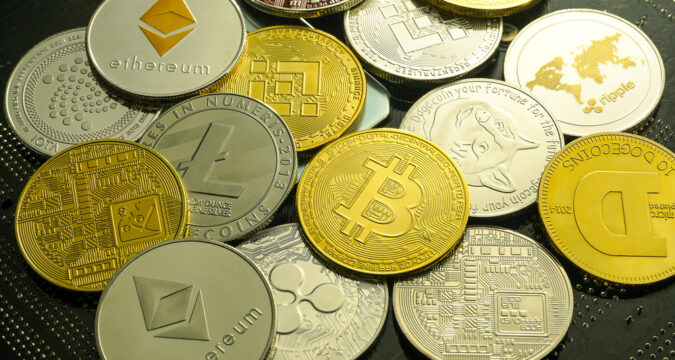 Although Bitcoin has the most power, controlling nearly a half of the crypto marketplace, alternative coins have a role in moving the market in either direction. According to the latest performance by most altcoins, analysts think that the alt market capitalization (Altcap) might enjoy a higher high in the sessions to come.
Should You Consider Altcoins
Indeed, altcoins are worth your attention. Most alternative coins registered impressive price increases over the past few days. The recent positivity in the crypto market saw the Altcap rising continuously over the past two weeks to stand at $1.056 trillion while writing this article.
With such action, the Altcap nears $1.35 trillion, its ATH. The market has a higher probability move over the mark. The candle actions show the Altcap retested its 2017 ATH successfully.
The alternative coin market capitalization overpowered the month-long resistance, hovering over the April zones.
For now, the alt market does not have massive resistances as it nears the May ATH levels. The Chaikin Money Flow (CMF) and Relative Strength Index (RSI) indicators support the upside movements.
The RSI measures the asset's overall value. As far as the Altcap is concerned, the weekly chart shows RSI away from the overbought territory. That indicates that the alt market might see other rises.
Moreover, the daily chart depicts CMF showing massive cash inflows towards the market. That is a lucrative development in the financial space. However, fascinating observations come in handy when determining the best-performing altcoin.
Best Alts Performers
The recent crypto rally has almost all digital coins trading well. However, we may want to single them out. So, besides Ethereum, other alternative coins with considerable gains are Polkadot, Litecoin, and Cardano.
For now, ADA increased by 10%, LTC's value grew by 5.7%, as DOT gained 3.8%. Meanwhile, the results over the previous four days were ADA (+37.5%), LTC (+21.74), and DOT (+12.52%).
Also, on-chain data depicts the alts' overall performance. As far as transactions volumes are concerned, ADA maintained between $4 billion and $5 billion as LTC's spikes every moment in the $1 billion to $4 billion range.
From on-chain and participation performance, Altcoins shows their place in controlling the crypto market. However, RSI moving to the overbought territory might lead to trend reversals, pulling the figures down.
Stay tuned for incoming market updates.