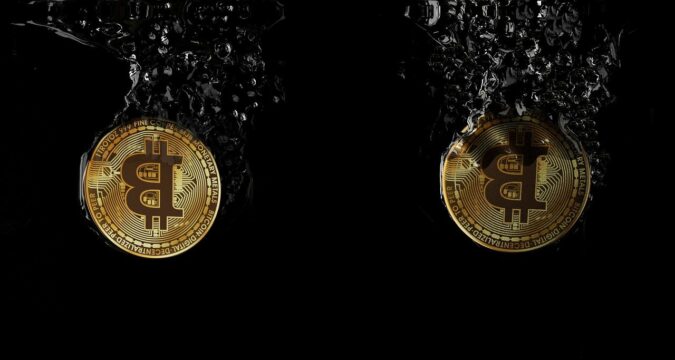 Yesterday, the price of BTC saw about a 17% dip causing the digital asset to go below $40,000 ($41,250 precisely as of compiling this article). Altogether, the price of the coin has seen a 30% drop in a matter of days and aggregately 40% below the all-time high of $65,000 recorded recently.
The first indication of the bearish move in the BTC market is the breakout from an upward trend line at the beginning of the previous week when the fall beyond $50,000 happened. The fall continues to major support around $42,770 in a couple of days which makes the 61.8% Fibonacci retracement and the previous ATH recorded in January.
As at the time this article is complied, according to the Bitstamp, yesterday low is also the lowest price BTC ($36,250) has gotten since 4th February 2021.
Looking at the short-term timeframe charts, it was seen that the price of BTC has been ranging between a fallen channel and the price of the crypto has reached the lowest boundary of the channel. Another signal to worry about is the bearish Head and Shoulder pattern formed on the daily price charts with which the breakout beyond $47,000 to $48,000 area will make the price of BTC head towards $32,000.
For the next few hours, the bulls are aiming at a close on the daily charts about the crucial 200-days MA line, which lies around the $39,700 price level currently.
Key Resistance and Support Levels to Watch Out for on BTC Chart
The Key Support levels on the charts are $32,465, $33,260, $35,100, $35,900, $36,250, $36,750 and $38,000.
The major resistance levels on the charts are $47,890, $46,000, $44,750, $42,000, and around $39,700 – $40,000.
Moving forward, the first support level on the chart lies around $38,000, and the next one is $36,750, which coincides with the 78.6% Fib level and the price low of $36,250 recorded today, which is the lowest boundary of a falling channel. Other supports are listed above.
Alternatively, the first resistance on the charts is around $39,700 – $40,000 after this is $42,000, which is the price highs recorded in January, followed by $44,750 and others as mentioned above.
Also, the Relative Strength Index (RSI) has been in the oversold region since March, and that happens at the inception of the COVID-19 global crisis. If the drop continues, it means the RSI will stay oversold for a long.