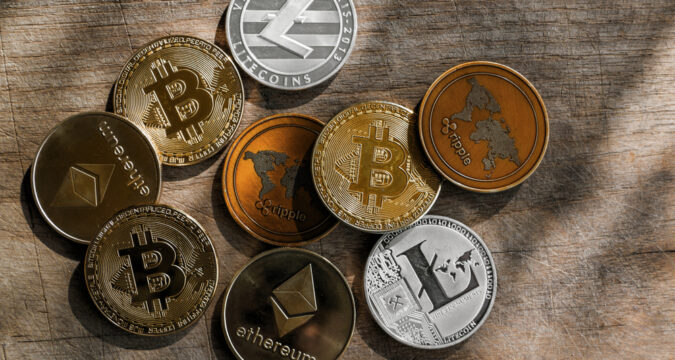 Former Coinbase CLO, Brian Brooks, has suggested that the US Congress be more lenient with its crypto policies and enable digital assets in the country's economy. Brooks further disclosed that virtual assets should be distinctly defined and not be categorized as part of the existing terms and definitions.
He said, "people pay for the value in digital assets because they are considered valuable. Also, some factors influence their price action, which is what interests some people who are involved in it." On Wednesday, six chief executives from leading crypto companies discussed with the US legislature on how best to move the industry forward.
Relisting XRP
As widely reported, Brooks used the XRP-SEC lawsuit as an example of applying traditional financial regulations to digital assets instead of having a clearly defined policy strictly for XRP. He said, "XRP should have been listed on the US stock exchange since the SEC considered it a security."
Some crypto enthusiasts opined that brooks' statement might cause some exchanges to re-list XRP on their platforms. Many exchanges had delisted Ripple's native token (XRP) from their trading platforms following the SEC's legal action against Ripple last year. 
Coinbase was one of the notable exchanges that delisted XRP from its trading platform earlier this year and are yet to re-list the token. However, brooks' statement may cause the leading exchange to have a change of mind. As of this writing, XRP trades at $0.90 even though it had hit an intraday peak price of $0.97.
Illinois Rep Purchases $55K In GBTC Shares To Get BTC Exposure  
Marie Newman, who represents Illinois in the US house of rep, has disclosed that she has up to $50k GBTC shares through her latest financial disclosure report. Newman also revealed that she bought class A shares of Coinbase to the tune of $216k but done in four different transactions.
By the 2012 stock act, any representative in the house or senate can make investments during their tenure but must file a report of their transactions once it exceeds $1K. A bitcoinpoliticians website data shows that at least five other representatives invested in various digital assets. 
While most reps' members have always adhered to this law, many federal judges flout it at will. Newman's disclosure coincides with the time the congress is discussing with the crypto industry stakeholders on gaining clarity regarding blockchain technology and its applications. Thus, they can develop an ideal policy that suits the crypto industry.
A Diverse Opinion 
However, another House of Reps' member, Alexandria Ocasio-Cortez, opined that it was improper for any representative to have a vested interest in cryptocurrency because they would become partial as they create a crypto-related framework.
Meanwhile, UK MPs have suggested that the FCA restrict crypto firms from using the terms "invest" or "investment" when promoting their crypto-related product or service offerings. The MPs claim that such terms give the impression that an individual is about to invest in a traditional investment which is not the case.