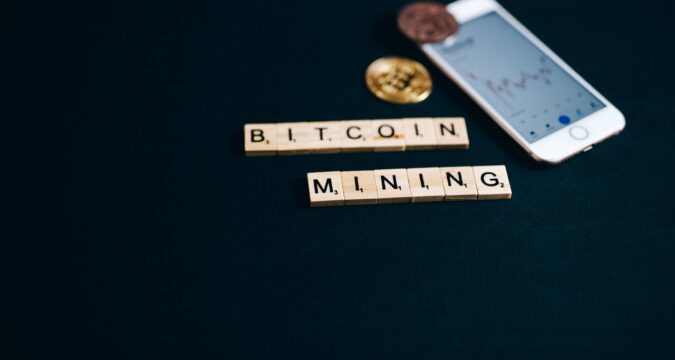 There was a time when Bitcoin was dismissed as a passing fad, but those days are long gone. Now, many more are regarding cryptocurrency as the future of commerce. A survey last year revealed that almost 36% of small and medium-sized businesses are already accepting cryptocurrency, along with a number of larger organizations and businesses, including Wikipedia, AT&T, and Microsoft.
While it is possible for people to use cash for buying Bitcoin, people can also 'mine' the cryptocurrency with a combination of specialized software and hardware. There are a number of bitcoin mining software you will come across, but not all of them deliver the same performance. Some of the best bitcoin mining software you can consider for 2021 are:
CGMiner
One of the oldest bitcoin mining software in the market, CGMiner is a top favorite of many because of its ability to run on any computer, open-source build, and compatibility with different mining hardware. It was developed in 2011 by Con Kolivas, an Australian programmer and anesthetist. It can be used for mining cryptocurrencies like Bitcoin and Litecoin and boasts a simple interface with cross-hardware and cross-platform compatibility and direct controls.
The command-line interface of the software enables miners to use their rigs remotely and use simple keyboard commands for controlling fan speeds and other settings. The software also provides the feature of advanced detection of any new blocks and there are no delays when you want to scale up hashing power. CGMiner is Linux-based, but can also run on Windows and Mac computers. As it is written in C and open-source, anyone can verify its code. The software also works with an array of mining hardware other than ASICs, including GPUs, FPGAs, and CPUs.
BFGMiner
Developer Luke Dashjr released BFGMiner back in 2012 for ASIC and FPGA mining and it has become one of the most popular mining software out there. Users can manage their rigs remotely, start and detect idle threads and monitor hardware temperature, which makes it one of the best options for customization. Similar to CGMiner, this software is also written in C and can be used on Windows, Mac, and Linux machines. In fact, it even comes with the option of installing on Raspberry Pi.
One of the most popular features of BFGMiner is that it allows users to mine multiple cryptocurrencies at the same time. The software hashes on mining algorithms simultaneously, such as SHA256d and Scrypt, people can hedge, mine, and redistribute their risk with several cryptocurrencies. It also has a command-line interface, along with customizable hotkeys.
MultiMiner
Nate Woolls, the BFGMiner developer, came up with MultiMiner in 2013. Even though it uses the BFGMiner engine, this software boasts an easy-to-use graphical user interface and has quick-start mining features that have made it one of the top options. While some coding skills are required by most mining software, novices can start using MultiMiner even if they don't have any technical skills. The installation process is very straightforward, as the software will walk you through it and then scan the hardware details. This includes the linked pool and average hashing power.
As a matter of fact, MultiMiner also shows users how they can connect to a pool, which includes where to enter the required information. The software also gives users remote access to their mining rigs, automatically starts mining the lowest-difficulty or most profitable cryptocurrency, showing estimated profits, and allows users to select their mining strategy. Since it was primarily developed for Windows, additional software will need to be installed for Linux and Mac devices.
Awesome Miner
IntelliBreeze, the Swedish software company, developed Awesome Miner in 2014 and it was meant to be a crypto mining management app for Windows devices. It has a dashboard for supporting large-scale mining that enables users to manage several mining pools and engines in a single operation. It boasts some powerful features that can minimize downtime and maximize profit. It can handle multiple mining hardware types simultaneously and more than 50 mining engines are supported. Plus, Awesome Miner is also compatible with notable mining algorithms. It is designed for Linux and Windows, but its web version can be accessed on any browser or computer.