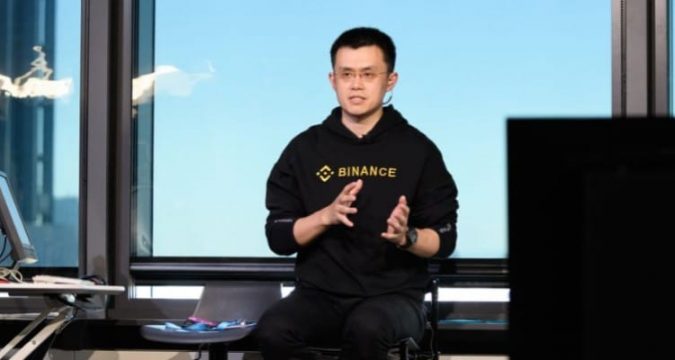 Binance has said that it has taken a massive step towards global expansion with the new partnership announced recently. The firm is known for its development on all front, and via the Twitter handle of its CEO Changpeng, Zhao announced that it had entered a partnership with Etana custody. As a result of the new alliance, Binance will begin hosting the Fiat gateway for 15 currencies on its trading platform. Based in Malta, Binance is seen as the largest crypto exchange around the world.
Binance aims for global reach
With top-notch partnerships and innovations often embarked on by the Changpeng Zhao led firm, it has placed Binance above all other digital assets exchange around the world. With global adoption their main focus, Binance has been continuously working tirelessly to make their dream an actualization. With the firm pushing past borders and geographical locations, it is only a matter of time before they gain worldwide patronage.
WizeCapital.com Review – Trade Anywhere With a Single Login With Wize Capital
As a result of their movement across borders, Binance boasts numerous customers on its platform, with its branches present in major countries across each continent. In the words of the CEO, Changpeng Zhao, he said, "From the onset, our mission has been to spread global adoption across the world by having major branches in specific locations across the world. We are still working tirelessly to make that a realization, and in about three to four years to come, we should be happy with our progress".
Binance to list 15 new fiat currencies on its platform
According to Binance, the new partnership was an avenue to launch new currencies of different countries on their platform and strengthen their global reach. In a blog post, the exchange said that as a result of its partnership with Etana custody, they would be able to provide custodial services for crypto on their platform. With the new development, it will help Binance list up to 15 new fiat currencies on its platform.
Bitcoin Private Key Generator – Safety Measures and How To
Talking about the new partnership, Binance CEO, Changpeng Zhao said, At Binance, we are committed to furthering global digital assets adoption by launching multiple fiat-to-digital assets gateways. Binance's fiat gateways cover over 170 countries and regions globally, and we are continuing to add more to make crypto more available across the globe." Also, giving his view about the partnership, Etana CEO, Brandon Russel, noted that the vision of both firms aligns. The partnership will strengthen the bond between them and push crypto adoption worldwide.