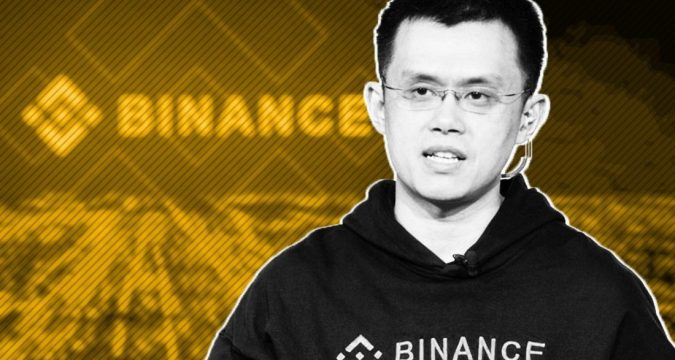 CEO of Binance, Changpeng Zhao, has given his take on the future of altcoins and their fate when the next Altseason approaches. According to the CEO of one of the largest digital asset exchange in the world, 95% of altcoins that are presently making waves will not be able to survive the next Altseason. Talking about the crypto space, Changpeng Zhao said that the crypto industry is one amazing sector that is severely unpredictable. With the competition currently present there, some might fall by the way.
Long term dormant projects will go under, Zhao notes
The CEO further notes that several digital assets projects have been awaiting completion for some months now if not going to years. With that in mind, the founder posits that they might never make it to the market as some of the ones present might go into extinction. According to his tweets, some projects that have been predicted to make bull runs might end up being left out of the race as they would not be functioning by the next alteseason.
Solid Invest Review – For Profitable Cryptocurrency Trading (solidinvest.co)
Altseason is a phenomenon used to describe the general surge in the price of digital assets in the crypto industry. After predicting doom for struggling altcoins, the CEO further notes that coins that are making little progress will be big winners when the Altseason approaches. Backing up Changpeng Zhao's claims, a follower replied that even if the projects are more than three years, provided they are struggling, they will be swept away. The follower further notes that only projects that have provided innovative ways for adoption will win big when the season arrives.
The surge effect might affect the entire crypto market like previous years
The CEO's prediction shows a trend in the way things have always gone after the Altseason with the majority of the struggling coins going under. But another follower said he thinks otherwise as to the imminent pump up of the crypto industry by institutional investors will affect the entire market. He notes that if this happens, every altcoin will feel the effect and witness a price surge. The follower also talked about specific examples of when this happened, noting 2013 and 2017.
Currency.com Review – The World's Tokenized Securities Exchange
He said if something like that happens in 2021, then it will happen like the previous years. Backing up Zhao's claim, many crypto influencers have noted that the next bull run will witness what they called the "working product season" than an Altseason. They have said that projects that have introduced likable and innovative ways to adopt crypto will gain while others that are just dormant will lose in significant ways.