A decentralized cryptocurrency, Bitcoin is based on open source code. Since its inception, there have been a lot of questions about this cryptocurrency's ability to scale effectively. Essentially, Bitcoin exists within a network of computers, the revolutionary technology called blockchain that boasts a ledger for the purposes of recording. Thanks to this technology, it becomes far more difficult for people to manipulate ledgers and there are several ways through which this is accomplished. Firstly, the reality of what has happened is verified by the majority and not by individuals, which automatically reduces chances of manipulation.
ROBOT

RATING

PROPERTIES

TRADE

Free to use

88% Claimed win-rate




$250 Min Deposit




Accepts Debit and Credit Card

  Trade Now
Secondly, Bitcoin's network, as mentioned above, is decentralized, which means that it exists on computers all around the globe. While there is no denying that Bitcoin, with the help of blockchain, offers a great deal of security, but the downside is that it is very slow. Yes, it is very slow, especially when you compare it with banks that perform credit card transactions. 150 million transactions are processed by Visa per day, which averages around 1700 transactions every second. They have the capability of actually processing 24,000 transactions every second, which is considerable. But, how many transactions can Bitcoin process per second?
It takes about 10 minutes for transactions to be processed due to which 7 transactions are processed per second. Moreover, as the number of Bitcoin users continues to grow, the waiting times will get longer because there will be a greater number of transactions to be processed and there will be no change in the underlying technology used for processing them. This central problem of scaling has been the major topic of most of the latest debates that have been conducted regarding Bitcoin's technology and have been focused on increasing the speed of the process used for verifying transactions.
There are two ways that this problem can be resolved; either the amount of data that has to be verified in every block should be made smaller or the transactions should be cheaper and faster. The data blocks can also be made bigger because this will allow more information to be processed at one time. Last year, in mid-July, mining companies and pools representing about 80 percent to 90 percent of Bitcoin computing power voted to make use of a technology called Segregated Witness or SegWit2x. This technology reduces the size of the data that needs to be verified in every block as it removes signature data from the block of data that has to be processed in all transactions.
Instead, it is attached in an extended block. Stats show that almost 65 percent of the data that's processed in every block is signature data, which means that it is a major technological shift. There has also been talk of ramping up the size of the blocks from 1mb to 2mb, which would also go a long way in improving the scalability of Bitcoin. In mid-October, Bitcoin Unlimited's Bitcoin scientists revealed that they had successfully mined the first 1GB block in the world, which was 1000 times bigger than the regular size.
Bitcoin Cash
Bitcoin Cash is a completely different story altogether. Bitcoin developers and miners who were concerned with the future of this cryptocurrency, along with its ability to scale effectively, came up with Bitcoin Cash. These people had their reservations about the use of a segregated witness technology as well and their viewpoint was that SegWit2x was unable to address the fundamental problem of scalability in the right way. In addition, they were also of the opinion that this technology did not follow the roadmap that had been outlined initially by Satoshi Nakamoto, the anonymous person who had first introduced the blockchain technology behind Bitcoin.
Apart from that, the process of incorporating SegWit2x as the way forward was not a good idea because it is anything but transparent and this gave rise to concerns that it would undermine the democratization and decentralization of the cryptocurrency. Thus, on August 1st, 2017, some developers and miners initiated what is called a hard fork and this effectively created the new currency; Bitcoin Cash.
What is a Hard Fork?
In computer software, the term 'fork' is used existing code is taken by the developers, modified and then used as the basis for their own project. This is exactly what projects like Bitcoin Cash (BCH) and Bitcoin Gold (BTG) are. The main code of Bitcoin (BTC), which is known as 'Bitcoin Core' was taken by the developers and then modified. They also decided to fork the blockchain, Bitcoin's underlying technology, as they copied its transaction history and then used it as a basis for their own blockchain.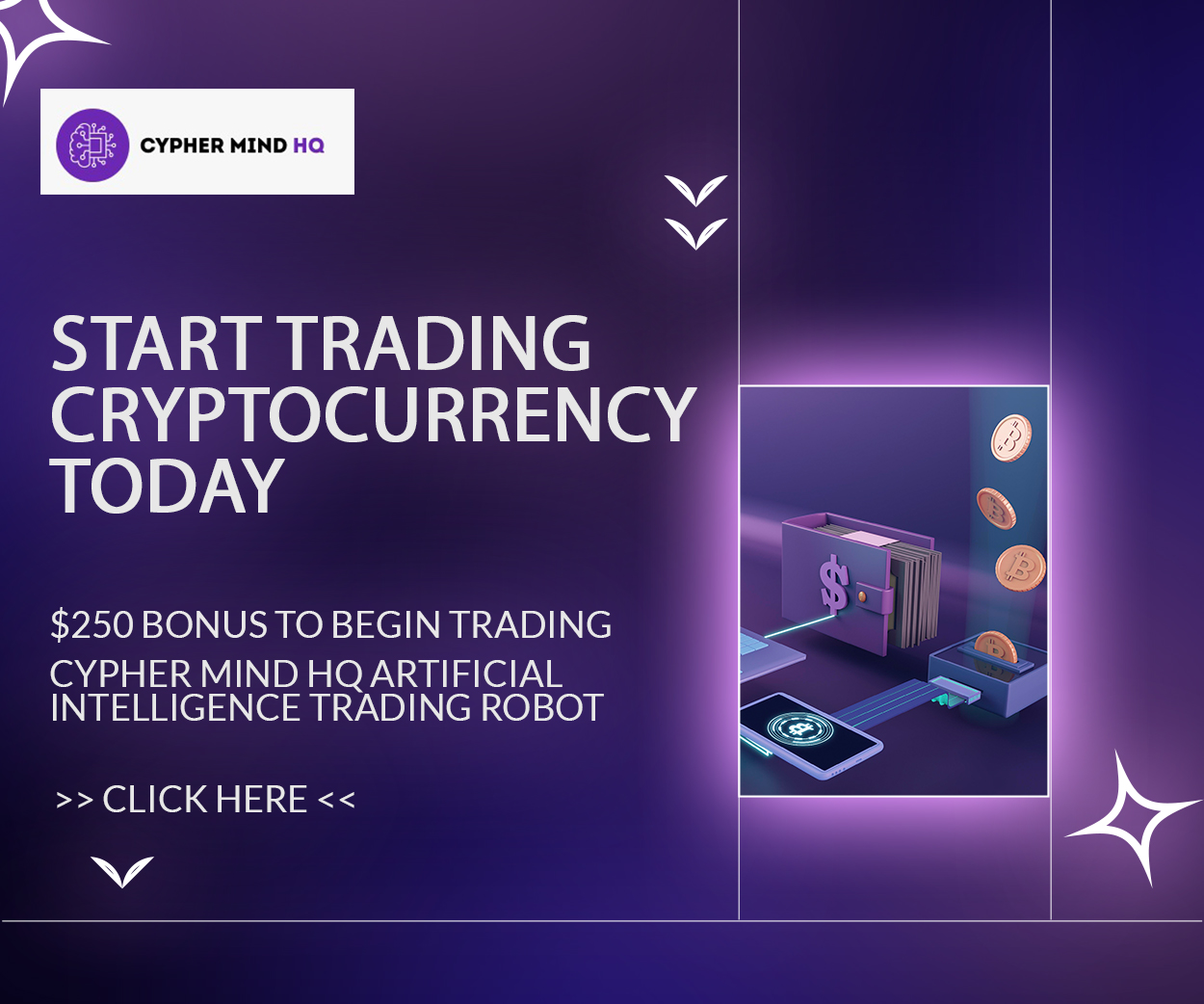 Put simply, if you owned 10 Bitcoin at the time of the release of Bitcoin Cash, you would end up with 10 Bitcoin Cash and 10 Bitcoin. However, bear in mind that this was only a one-time event and the Bitcoin Cash you own cannot be changed back into Bitcoin, not unless you sell it in the market and then use the money you get to buy Bitcoin at the market rate. In addition, if you bought any Bitcoin after the fork, it wouldn't have given you any free Bitcoin Cash.
Coins such as Bitcoin Cash and Bitcoin Gold are often referred to as 'hard forks' because they lead to a permanent split in the blockchain as compared to 'soft forks' that only lead to a temporary split. As mentioned above, the design decisions of Bitcoin are not suitable for all developers and miners and these hard forks can be used by them for modifying Bitcoin as they prefer. Unlike Bitcoin Core, they don't need to gain consensus and can simply choose to implement their own ideas. These Bitcoin forks are referred to as altcoins, which means that they are non-Bitcoin cryptocurrencies and are simply running on the Bitcoin code.
Some critics argue that these forks are just trying to piggyback on the name of Bitcoin to generate a profit for early adopters and developers. However, supporters claim that these forks can actually improve on the weaknesses in Bitcoin. Bitcoin Cash is an excellent example because it boasts an increased block size of 8mb. This can speed up the process of verification and has an adjustable level of difficulty for ensuring the survival of the chain and the verification speed of the transaction, regardless of how many miners are supporting it. Currently, Bitcoin Cash is the most valuable hard fork of Bitcoin.
Bitcoin Gold
These forks have now begun to take place on a regular basis and Bitcoin has experienced several different branches and iterations in this manner. One of the largest and widely discussed Bitcoin forks occurred late last year, which was known as Bitcoin Gold. This hard fork of the open source cryptocurrency happened on 24th, October, 2017. This particular hard fork was aimed at tackling another problem that's inherent in Bitcoin; the rising centralization of Bitcoin mining, which requires specialized hardware thereby making it difficult for an average person to mine the cryptocurrency.
On the surface, the idea of decentralizing Bitcoin seems rather counterintuitive because like other cryptocurrencies, this one is already decentralized i.e. it is not linked with any particular country, central bank or government body. Nonetheless, one of the main issues with Bitcoin that prompted the development of Bitcoin Gold, was not concerned with the central issuance at all. As aforementioned, it has more to do with the Bitcoin mining process. According to Bitcoin Gold developers, by opting for a new algorithm for the mining process, the new branch of the most popular cryptocurrency in the world by market capitalization would not favor large mining operations disproportionally.
There is no doubt that Bitcoin mining is a lucrative process, but it is also resource-intensive. The most profitable Bitcoin mining ventures are the ones that pool together a huge number of mining rigs, each of which needs special and expensive equipment. This means that individuals who are thinking about mining for Bitcoin on their own have to invest a considerable sum of money and time into making their own rigs, or they are simply going to be passed by in the process because their computers will be unable to compete with the professional rig systems.
Thus, one of the major goals of Bitcoin Gold has been to change the algorithm used for mining the cryptocurrency, which means that the mining process cannot run faster on specialized equipment that it can on standard equipment and computer systems. Other than 're-decentralizing' Bitcoin, the developers of Bitcoin Gold were also focusing on issues pertaining to protection, distribution and transparency. In the virtual currency world, there is a constant threat from hackers and other malicious criminals.
Therefore, additional safety and protective measures were taken by Bitcoin Gold from its launch in order to help in securing the coins and accounts of its customers. Some of these measures include unique wallet addresses and replay protection. Another reason why Bitcoin Gold is a major draw for potential customers is the fact that it is a free open-source project that has been created by volunteer developers and has received the support of a growing community of crypto enthusiasts all over the world.
No matter what cryptocurrency you talk about, one of the primary factors that help in determining the short-term as well as long-term success is their availability on cryptocurrency exchanges. Users should be able to access the cryptocurrency on exchanges for the purpose of making transactions. As of March 2018, Bitcoin Gold has been available for trading live on Bitfinex, Bittrex, Bithumb, YoBit, BitBay, Change Now, Bitstartex, Anybits, Okex, Changelly, Uphold, Gate.io, Binance, CoinSwitch, Indacoin, BestRate, QuadrigaCX, Bitsane, Evercoin, Bitmarket, Unocoin, ShapeShift, Tdax, HitBTC and Cex.io.
There are other exchanges as well that are slated to offer Bitcoin Gold in the near future. Apart from that, you can also get the cryptocurrency from a number of wallet services such as Trezor Wallet, Freewallet, Kasse, Coinomi, Ledger Wallet, Guarda, Exodus, Bitpie and BTGWallet. The website of the cryptocurrency sates that it was listed on 46 markets and 26 exchanges from January, 2018 onwards.
Developers of this Bitcoin hard fork made use of what is defined as 'post-mine' once Bitcoin Gold was launched. Put simply, it was the retroactive mining of 100,000 coins after the fork had already occurred. How did this happen? 8000 blocks were rapidly mined and their results were set aside for an 'endowment' that could be used for growing and maintaining the broker Bitcoin Gold network. Almost 5 percent of these 100,000 coins were given to each of the six primary team members in the form of a bonus.
When Bitcoin Gold was launched, the Bitcoin Gold coins were received by all Bitcoin owners, as in the case of Bitcoin Cash, and again, this was just a one-time event. One Bitcoin token was given one Bitcoin Gold token. One of the largest cryptocurrency exchanges all over the world, Coinbase, was prominently skeptical of this latest hard fork at the time of its launch. Its representatives declared that Bitcoin Gold was not to be supported on the exchange as the code was not made available to the public by the developers, which created a security risk.
From March this year, Bitcoin Gold has accumulated 253 reachable nodes and the highest concentration is in Germany, with 46 nodes. The second highest nodes are in the United States i.e. 38, 37 in France and 18 in Russia respectively. The Bitcoin Gold Insight Explorer was launched in February of this year. This cryptocurrency has ambitious plans for expanding itself in the future.
These hard forks could mean a number of things for the future of cryptocurrency. When compared to their parent Bitcoin, Bitcoin Cash may have faster transaction times and Bitcoin Gold may boast an easier algorithm for mining. But, at the end of the day, things will always boil down to profitability. As miners have invested significant capital in mining centers, they may not be interested in seeing how Bitcoin can evolve. It will take time to see how these hard forks pan out in the market.
ROBOT

RATING

PROPERTIES

TRADE

Free to use

88% Claimed win-rate




$250 Min Deposit




Accepts Debit and Credit Card

  Trade Now