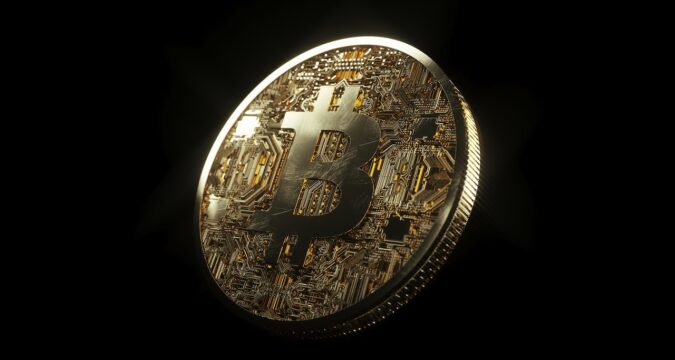 Bitcoin surged to a record peak on Wednesday, hitting levels past $66,000. That comes as the dominant crypto enjoys mainstream excitement, receiving more acceptance by financial institutions.
Bitcoin gained nearly 7.6% today, taking its value at the price levels located at $66,902. The world's largest currency roared high after plunging under $30K on summer to surmount its historic peak attained in April. Keep in mind that BTC has its previous all-time high at $64,889 (CoinDesk data).
A day ago, the US treasury approved the first Bitcoin-linked exchange-traded fund. The much-awaited event attracted investors' interest and the crypto community, further boosting the surging cryptocurrency market.
The exchange-traded fund does not invest in Bitcoin directly. Instead, it invests in futures tied to BTC. However, the ETH has attracted new investors to the leading digital coin. Individuals with old-school broker account may purchase the ETH without interacting with cold or hot wallets.
Investors seem more interested in cryptocurrencies since they are always searching for assets with prices moving independently. Some analysts believe that BTC can protect investors from inflation, and some see it as digital gold.
However, Bitcoin does not have a long history supporting this. On the other hand, highly optimistic traders believe cryptocurrencies are the future of money, alleviating extra charges.
However, not everyone believes crypto will always win. Some critics trust that digital coins cannot serve all transaction purposes due to various factors, including volatility. Some also criticize the high energy needed to mine digital tokens. However, regulatory scrutiny has been the main challenge in the crypto space.
For instance, China attacked the crypto space last month, declaring all cryptocurrency transactions illegal. Though the United States regulators have not reached that extent, the SEC chair admitted that the crypto industry is not that secure for online investors. Also, digital coins have been notorious for their wild swings.
Bitcoin lost nearly half of its price in around three months after hitting its previous record high. However, Bitcoin and the crypto market have seemed to conquer all its challenges since long ago. Will BTC maintain its upswings to explore high price zones? Stay around for upcoming updates.