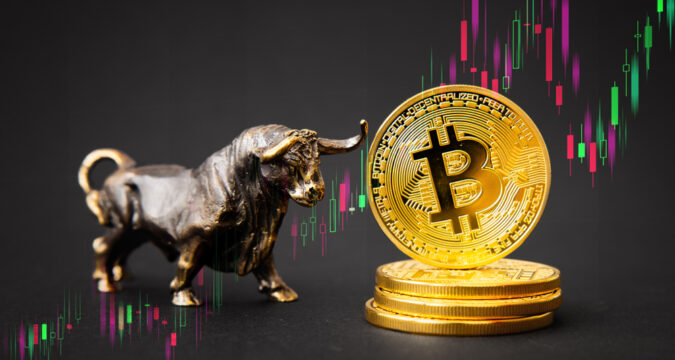 Russian President Vladimir Putin revealed his country would undertake a military operation in Ukraine.
Bitcoin price endured a sharp decline after Vladimir Putin announced a military operation to demilitarize Ukraine. For now, all developments signal Russia attacking Ukraine. Furthermore, the media reports explosions in Kyiv.
Though Ukrainians and global citizens have more pressing concerns than crypto prices, the markets witness anxieties. That is because of Russia's contribution to the electricity sector. The global crypto market capitalization declined by more than 5% within the past 24 hours, standing around $1.5 trillion (Coinmarketcap data). Most of the losses emerged after Russia invaded Ukraine. Bitcoin plunged from $37,000 to under $35,000 in less than one hour.
The geopolitical news didn't affect crypto markets only. US stock market extended its retracement today as Dow Jones Industrial Average declined by 1.38%. Asian markets also reacted, Hang Send Index losing more than 2%, whereas Nikkei dropped 1%.
Former President Obama's advisor Jason Furman stated that Russia has no influence over the global economy except gas and oil. He called the nation a gas station. With the climbing global inflation and stretched supply chains, energy shortages remain a concern to consumers and businesses. Though individuals tout Bitcoin as an inflation hedge, its step to traditional finance had its price actions gradually correlated to the stock markets.
The altcoin market saw similar moves, with Ethereum losing up to 10% of its value. Some experts have predicted massive plunges that would take BTC to levels below $30,000. The crypto market became an unwitting player in the geopolitical crisis between Russia and Ukraine.
The Russia-Ukraine war has global markets tumbling. Moreover, the constant shift between positive and negative news induced massive volatility in the crypto space. Market participants withdrew money from crypto and equity to risk-off assets like Gold. The past week saw MCX Gold prices surging to hit a yearly high.
BTC to Continue Sideways Actions
Bitcoin might continue sideways movements unless the latest Russia-Ukraine turn of the event sees a positive outcome. Meanwhile, the sell-off might intensify with further plummets on Wall Street. The crypto space has followed equity market corrections.