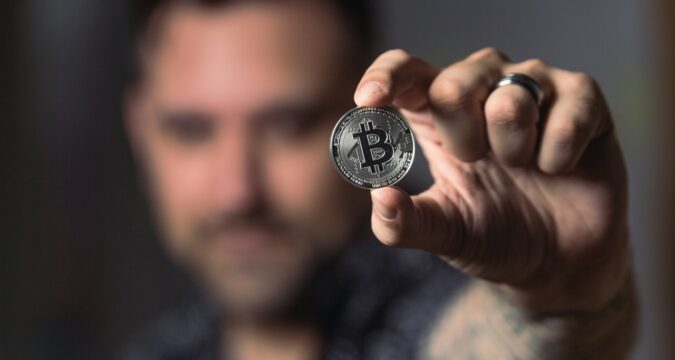 Bitcoin had started its month of April at a trading price of $45,682.41 per Bitcoin, which was a strong move made by the bulls. The bulls had been trying really hard to keep Bitcoin injected with more investments and support.
This is the reason why on April 2, when the trading price of Bitcoin ended up crossing the $47k per BTC benchmark for the first time in several months. From there, the investors started launching their strong selling spree but the bulls tried hard to fight them off with opposite force.
Unfortunately, the bulls were not able to sustain the bears' pressure and lost the $47k mark quite easily. However, they did try defending the $46k per BTC mark for some time. The scuffle between the bulls and the bears went on until April 6 when the bears launched their strong selling spree.
It was at that moment, that the trading price of Bitcoin started descending tremendously. From April 6 until April 26, the price of Bitcoin has continued dipping and on the last day, it reached its all-month low of $38,084.25 per BTC.
Past 7-day Performance
Just like the rest of the month, Bitcoin has continued experiencing a dip in its price in the past 7-days. The data shows that its price has experienced a 2.25% dip, and at the time of writing, its trading price is worth $38,664.79 per Bitcoin.
Even now, the general sentiments of the investors are supporting the negative (bullish) movement. Therefore, the price of Bitcoin may continue dipping in the upcoming days. The technical analysis of Bitcoin gives a clear picture of what is going to happen with Bitcoin in the upcoming days.
Technical Analysis
The technical analysis shows that the oscillators of Bitcoin are in the neutral zone. As for the moving averages, they are currently supporting the "strong-selling" sentiments of the investors. The summary scale for Bitcoin is supporting "selling" sentiments for Bitcoin.
At present, the relative strength index for Bitcoin is at 41.18 while the ultimate oscillator is at 49.20. This means that Bitcoin is within the negative zone and it may continue experiencing the dip.
Bearish Prediction for Bitcoin
With the general market sentiments being in the negative zone, it is only a matter of time before Bitcoin starts moving even lower. In the upcoming days, the bears may increase their selling pressure and bring Bitcoin below the $38k per BTC mark.
From there, their next target would be to bring Bitcoin below the 36,798.86 per BTC mark. If things go well and the bulls are not able to fight off the bears at all, then Bitcoin's price may dip to a low of $32,583.55 per BTC.