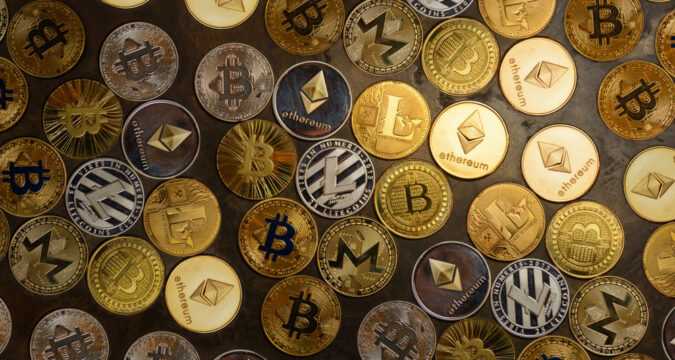 On Friday afternoon, the crypto market saw another pump as Bitcoin traded above $22,600 for the first time since August 2022. Moreover, other top cryptocurrencies like Solana and Ethereum also posted significant gains.
At the time of publishing, Bitcoin is trading at $22,503, representing a 7% increase in the past 24 hours, according to CoinGecko. This is the highest price recorded since the FTX's collapse, which led the number one crypto by market cap to trade below the $15,900 mark.
Today's pump means Bitcoin has surged by 21% over the past seven days, with a 33% increase over the past month. However, the famous digital asset is still down by 69% from its all-time-high price of $69,021, recorded in November 2021.
Is This the Start of a Bull Run?
Nonetheless, the recent gains indicate that the entire crypto market is recovering following a harsh winter in 2022. For example, Ethereum, which is the second-largest crypto by market cap, is trading at $1,657 for the first since September 2022.
Data from CoinGecko shows that Ethereum's value has surged by 18% over the past seven days, with a 30-day pump of 37%. Additionally, the crypto market's value has increased by 7% over the past 24 hours.
Meanwhile, Dogecoin, which is currently the ninth-largest crypto by market cap, recorded an increase of 7% in the past 24 hours, with 30-day gains of 18%. At the time of writing, the top dog-themed coin is trading at $0.086317, as per CoinGecko.
Other coins like Ripple's XRP and Cardano have posted the same gains of 7% over the past 24 hours, and are currently trading at $0.410345 and $0.362816, respectively. Both coins, however, are down by over 88% from their all-time high prices.
Solana Records the Most Gains This week
Meanwhile, this week, Solana has recorded the most gains among the top 20 coins. The token fell to the $8 mark in mid-December 2022 before it began its exceptional rally later that month. Today it's trading above $24, with a 19% increase over the past day.
The current Solana price is the highest since the downfall of FTX last November. The coin's seven-day pump is at 51%, and its value has doubled over the past month. It is now among the top ten cryptos by market cap.