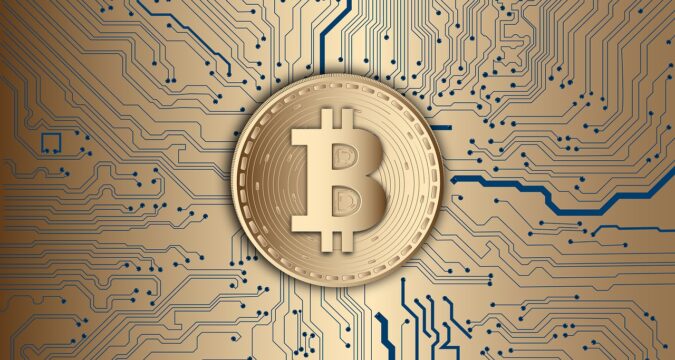 CEO of One River tells that his asset management company's Bitcoin holding has surpassed US$ 1 Billion worth. Says that institutional backing to Bitcoin is remarkable because every business house in the US as well as across the globe is discussing Bitcoin and other digital assets. Estimates the value of Bitcoin to be US$ 500 K while bypassing Gold in the near future.
Eric Peters, co-Founder/CEO of One River has recently shared his opinion regarding Bitcoin in detail in a Bloomberg interview. He started off his interview by disclosing that his company's Bitcoin holding has easily gone past US$ 1 Billion worth. After the disclosure, One River's CEO then discussed institutional investors in great deal and their appetite for cryptocurrencies.
Peters suggested that the world is currently living in a time where each government's monetary policy has lost its effectiveness. In addition, the governments world over are under immense debt pressure which would force them to avail more debt for the sake of economies. Ultimately, the debt will need to be settled by the public alone, he stated.
He continued speaking about digital currencies and stated that crypto has emerged as a dynamic asset category that is highly profitable as well. He then co-related crypto with gold and said that due to crypto's dynamic features they are quite similar to Gold. However, the crypto is absurdly undervalued for the time being in contrast to gold, stated Peters.
According to Peters Bitcoin as well as other digital currencies are equipped with technology meaning that they will evolve with changing times. This is why cryptocurrencies are unique and distinct from gold. Therefore gold remained the same as it was some 3 thousand years ago and will continue to be as it is in the future as well, opined Peters. He further elaborated that to him Bitcoin has the potential of allowing its user to capitalize future while minimizing financial debasement.
Peters continued praising Bitcoin particularly its fixed supply to state that in his life he has never seen any asset like Bitcoin wherein its value is rather non-responsive to Bitcoin's supply. He gave an example that if Bitcoin's value surged for about 100 times, there won't be any further coins to be produced. This aspect is glaringly lacking in the rest of the assets other than crypto, suggested Peters.
While comparing gold with Bitcoin, Peters suggested that he firmly believes that Bitcoin will surpass gold in value at some stage. According to him the supply of gold is unlimited but on the other hand only 21 Million Bitcoins remain to be produced. Keeping this in view, according to him, Bitcoin's value would be more than US$ 500 K in the future.
When Peters was asked about how long would it take for Bitcoin to reach that $500 K mark, he said that it will take years. However, he stated that the important thing is that it is going to happen.