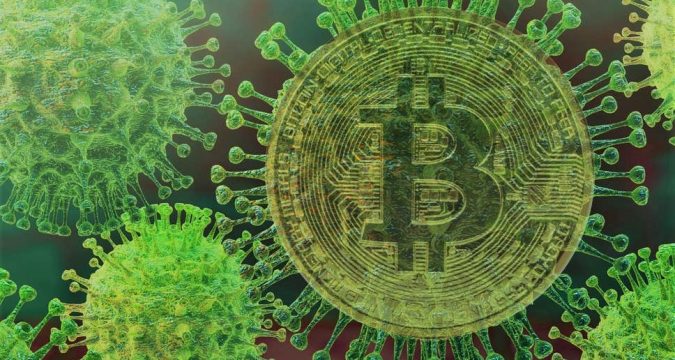 California Governor warned people during his speech asking them to remain cautious against sending Bitcoin or money to unknown people who promise you to deliver necessary things.
Gavin Newsom who is the current governor of California appeared on a live stream which was hosted on March 25, 2020, and gave a speech on the Covid-19 outbreak. He promised the people of California that they will get all the essential items they need in the state.
While announcing his public statement, Gavin Newsom mentioned the leading digital asset Bitcoin cautioning people against those unknown internet users who ask them to pay bitcoin in advance and as a result, they will receive essential materials they need during the Coronavirus outbreak.
Governor Gavin Newsom just mentioned bitcoin during his COVID-19 announcement. pic.twitter.com/Z6TsnfT6XY

— Vis (@Vis_in_numeris) March 25, 2020
A Bitcoin Warning to Public
Governor Gavin Newsom addressed the California state via live stream on Facebook. He briefly explained the measures that his administration was taking to lower the spread of the Covid-19 pandemic. In his address, he admired the health workers who were exceptionally making efforts to treat the affected people. He gave his words to the people of California that the government will provide them with sufficient commodities.
A bitcoin warning was issued to the public by the governor. He said that the crypto scammers might use this pandemic for fraudulent activities by scamming and defrauding people.
Crypto scammers are likely to target California residents
Gavin Newsom thinks that the people of California are on the hit list of the cryptocurrency scammers. There is likely a chance that they scam people promising them to deliver essential commodities in exchange for an advance bitcoin payment. Therefore, the governor of California has warned people to be careful in such cases and avoid such kinds of offers.
Newsom is the first American politician who spoke in favor of cryptocurrencies and blockchain technology and highlighted their advantages. Apart from this, Governor Newsom has been accepting bitcoin donations as well since the year 2014 for his campaign. In other words, you can include them in the list of Bitcoin or cryptocurrency supporters.