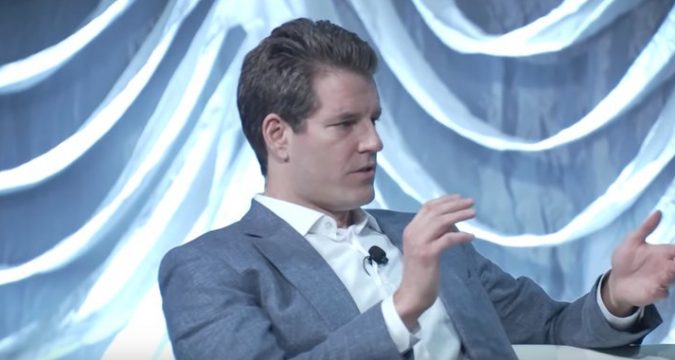 Bitcoin "Vaccine"  
Both Tyler Winklevoss and Gabor Gurbacs have the same opinion about the leading digital asset Bitcoin and consider it the "Vaccine". 
The Co-Founder and CEO of cryptocurrency exchange Gemini, Tyler Winklevoss appear on Twitter on Thursday, 26th March and posts a tweet about bitcoin. In his tweet, Gemini CEO calls bitcoin the "Vaccine". This is what he has said in his tweet:
"Bitcoin is the only vaccine in the world that can give you immunity to the money printing disease."
Recently, the Federal Reserve has been taking certain actions to lower the economic threat caused by the Coronavirus pandemic to the economy of the U.S. Tyler Winklevoss has called these actions of the Fed as "the money printing disease" and believes that only bitcoin can give immunity to this disease.
Gabor Gurbacs also thinks of Bitcoin as Vaccine
Gabor Gurbacs who is the Digital Asset Strategist/Director at the VanEck firm also completely agrees with Tyler Winklevoss's point of view and thinks of bitcoin as Vaccine. He believes, "#Bitcoin isn't the virus; it's the vaccine". He immediately responded to Tyler's tweet saying, "Exactly".
Exactly! https://t.co/BnhefdmInd https://t.co/Nd8Y8w8Evd

— Gabor (Gabrrr) Gurbacs (@gaborgurbacs) March 26, 2020
However, there are some people who think of bitcoin as a virus. For instance, whenever the Co-founder and Partner at crypto-focused investment firm Morgan Creek Digital Assets Anthony Pompliano posted a tweet regarding bitcoin he used the meme, "the virus is spreading".
Bitcoin is the only solution
The Federal Reserve will continue to take action to support the U.S. economic condition. As, according to the report of CNBC, the Fed Chairman Jerome Powell stated, "When it comes to this lending, we're not going to run out of ammunition, that doesn't happen. We still have policy room in other dimensions to support the economy."
A twitter user named 'Ivan on Tech' said in a tweet on 15th March 2020 that the process of mad money printing has just begun. In the upcoming months, trillions will be printed and said that Bitcoin is the only solution in this case. Apart from Ivan, there are some other twitter users who support the claim of Winklevoss and Gabor Gurbacs.