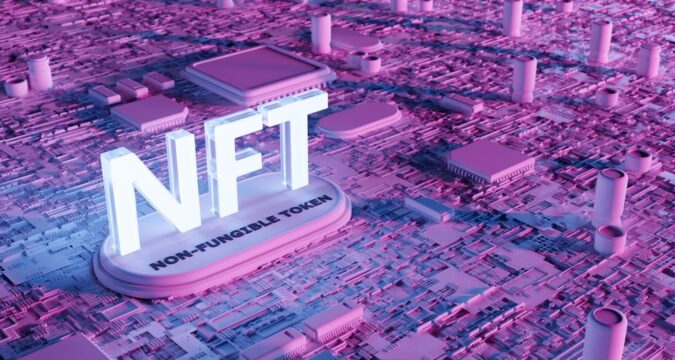 Charles Hoskinson, the founder of Cardano, recently gave a sarcastic response to claims that the Cardano non-fungible token community is not as interested in the platform's NFTs compared to those of other networks.
A False Claim
Hoskinson made a sarcastic remark at the cNFT conference held in Las Vegas on October 9, 2022. Referencing a video of the event, he said, "Keep in mind that there is absolutely no demand for Cardano NFTs. Just look at how deserted this exclusive Cardano non-fungible token conference is," tagging the NFT.NYC's official Twitter handle as well.
The video shows a room almost completely packed with people advocating for Cardano's non-fungible tokens. NFT.NYC is a conference that occurs once a year in New York City to facilitate connections between influential members of the NFT community there and NFT fans.
The subsequent gathering, which is planned to take place the following month, will be held at the illustrious North Javits convention facility. Attendees were astonished by the unexpected decision of the event's organizers to place the Cardano non-fungible token panel on a waitlist as the event's scheduled date came closer.
This action communicated the message that the organization did not prioritize the panel. As a direct result, community members have indicated their interest in learning more about the factors that led to this shift in behavior.
In a message to Hoskinson, a supporter of Cardano said they got a response from an NYT.NYC representative that translates to them not seeing enough traction on Cardano NFTs to endorse it. NYT.NYC has reconsidered its stance in response to the considerable criticism it received from the community.
They recently disclosed that they would give priority to Cardano speakers who are on their waitlist. The event's organizers disclosed that they had extended invitations to several members of the Cardano Community to submit late speaker submissions by Monday before 5 p.m.
The Cardano NFT Scene Is Growing At A Fast Pace
Since last year, the number of people who use Cardano NFTs has grown quickly. Last September, There were some interesting milestones that the scene had reached. For instance, there are almost 7,000 NFT projects on 15 marketplaces and a total trading volume of 459 million ADA, equivalent to $142 million.
Since then, these numbers have grown by a huge amount. The space now has a total trading volume of 652 million ADA, equivalent to $202 million, representing a huge increase.
There are now 8,805 NFT projects, and 7.5 million NFTs have been made. Last year, DappRadar talked about how quickly Cardano was growing when it became the third-largest NFT protocol in October.