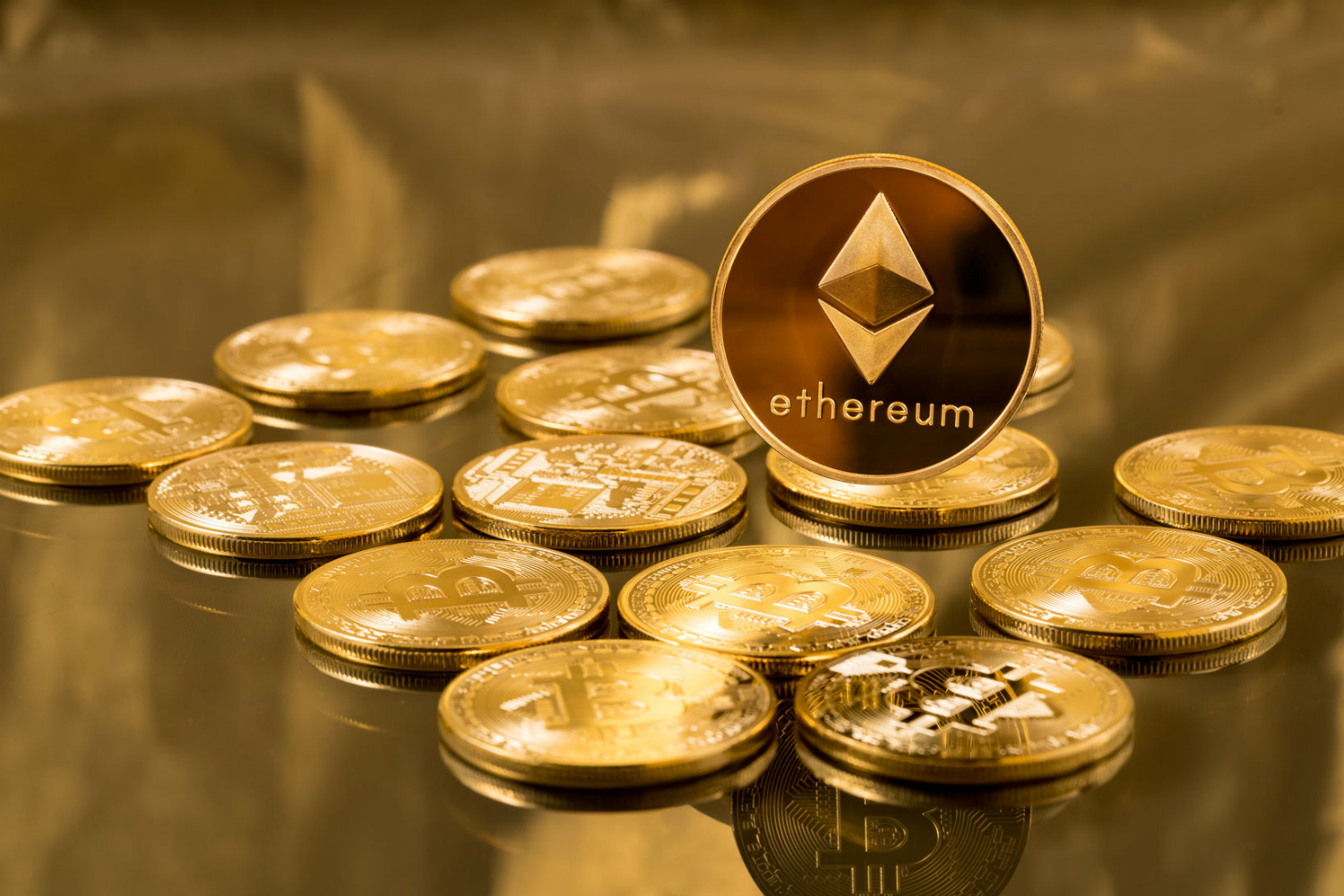 A part of the entire circulating supply of the world's second-largest cryptocurrency Ethereum (ETH) is now held by centralized digital currency exchanges. Cryptocurrency analytics company CryptoRank Platform's new shared on-chain data shows that an amount of 26.81 million in Ethereum is now held on cryptocurrency exchanges. On the other hand, the amount of Bitcoin (BTC) available on the Ethereum blockchain network has increased over recent times.
23.7 percent of ETH's total supply held on exchanges
With 26.81 million in accounts, centralized cryptocurrency exchanges now hold approximately 23.7 percent of the total circulating supply of Ethereum. At the press time, the circulating supply of the second-ranked digital currency is standing at around 113,209,111 ETH.
The San Francisco-based cryptocurrency exchange Coinbase holds a major part of this amount. As per the on-chain data, an amount of 8.52 million ETH is held by the Coinbase exchange. The Hong-Kong based digital currency exchange Bitfinex holds 5.27 million Ethereum tokens. Only 2.95 million ETH is held by the world's largest cryptocurrency exchange by market cap Binance. While on the other hand, Huobi and Kraken cryptocurrency exchanges have 3.26 million ETH and 2.43 million ETH in their wallets, respectively.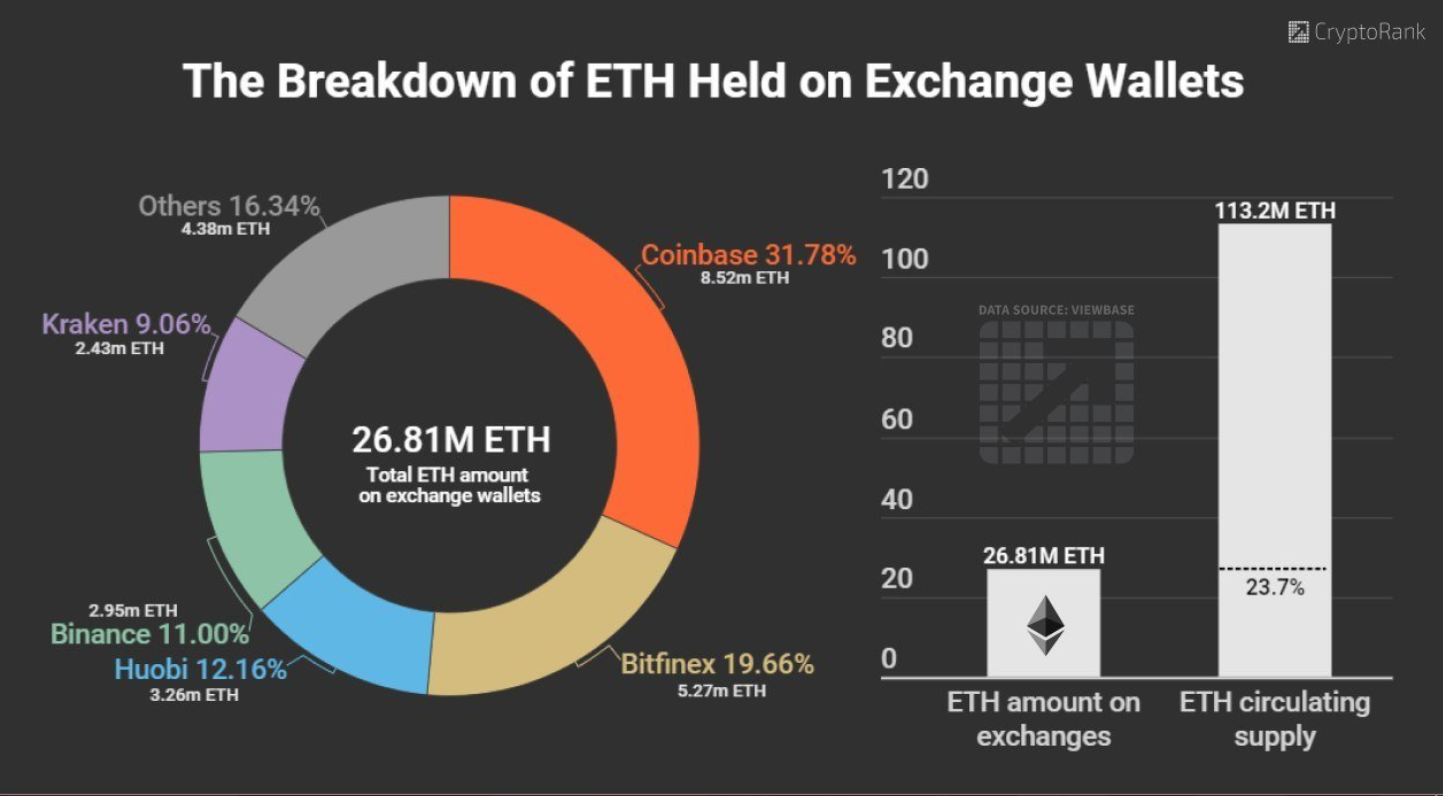 Source: CryptoRank
Over $2 billion worth of BTC present on Ethereum
The total number of Bitcoin (BTC) present on the Ethereum blockchain has risen high. As per the new data shared by Dune Analytics, more than $2 billion worth of Bitcoin (BTC) is now available on the world's second-largest blockchain network. This means Ethereum holds a total of 150,049 Bitcoin (BTC) on its blockchain.
This figure is equal to 4.32 percent of the entire market capitalization of Ethereum. Back in the mid of September, there were only 80,000 Bitcoins held on the Ethereum blockchain. However, Bitcoins present on this blockchain are in the tokenized form of the leading digital currency. Some of the famous Bitcoin-backed tokens are Wrapped Bitcoin (WBTC) and renBTC (rBTC). They represent Bitcoin synthetically on the ETH blockchain. Out of the total amount of BTC held on Ethereum, Wrapped Bitcoin counts for 80 percent.