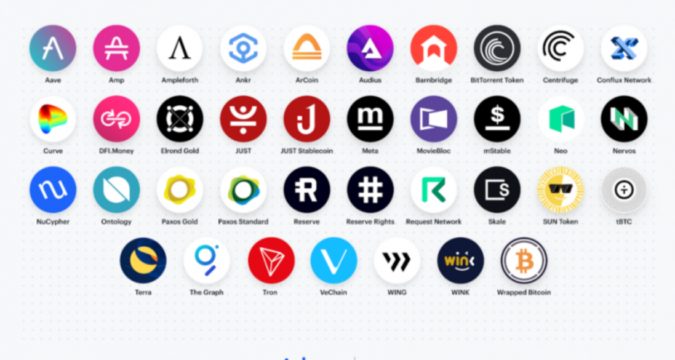 The prominent cryptocurrency exchange Coinbase has said in a blog post that its qualified cryptocurrency custodian Coinbase Custody is reviewing a list of more digital assets and plans to add support for them on its platform. Some of these digital assets that Coinbase Custody is exploring are from the decentralized finance (DeFi) industry.
A long list of Crypto Assets
As per the blog post published by Coinbase on October 16, 2020, the cryptocurrency custodian Coinbase Custody is planning on adding support for more cryptocurrencies. For this purpose, it is exploring a long list of new digital assets. Some of these crypto assets are very popular in the cryptocurrency community including Bitcoin-backed token Wrapped Bitcoin (WBTC), Tron's native token TRX, tBTC (TBTC), the VeChain blockchain's native cryptocurrency VET, the Ontology Network's native token ONT, Paxos Gold (PAXG), and Paxos Standard (PAX).
Some of these cryptocurrencies are from the DeFi industry. These include the native digital token of the Aave protocol AAVE, the Curve Protocol's CRV token, DFI.Money (YFII), Nexus Mutual (NXM), mStable (MUSD), JUST (JST), Meta (MTA), Terra (LUNA), Ampleforth (AMPL), and some others.
Subjected to Compliance Review
Any of these assets will be subjected to compliance and technical review before it is listed for custodial support as well as it will have to go through regulatory approval, the exchange said in the blog post. Therefore, the exchange said:
"We cannot guarantee whether or when any above-listed asset will be available for Coinbase Custody in any jurisdiction. We will add custody support jurisdiction-by-jurisdiction, subject to applicable review and authorizations."
Recently, Coinbase's cryptocurrency custodian announced custodial support for Serum (SRM) as well as for FTX (FTT). Apart from these coins, Coinbase Custody has also launched support for the Filecoin Network's native token FIL at the beginning of this week. FIL was added by Coinbase Custody before the launch of mainnet by the Filecoin Network which was rolled out on the 15th of October.
However, these assets are still being explored by Coinbase Custody. It has not officially announced support for any of the above-mentioned crypto assets so far.