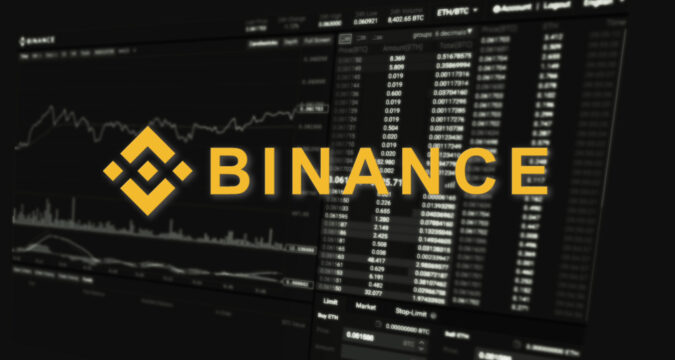 Binance has eventually decided that it should seriously deal with the concerns of the worldwide regulators and, in this pursuit, has announced that it is going to make certain changes to resolve the regulatory concerns by working closely with the respective regulators.
The global CEO of the firm, Changpeng Zhao, has said that the firm has prepared a plan which will be implemented to incorporate the much needed changes within the exchange in order to make the platform such which is regulated like a financial institution.
According to Binance's global CEO, Changpenz Zhao, the CEO has accepted that there is an urgent need to resolve regulatory concerns. He acknowledged that his firm has developed regulatory compliance concerns with several regulators of the world. However, the time has come to resolve the issues amicably and in the most prudent way acceptable to the regulator and the regulated.
Binance enjoys the title of being the "largest crypto firm of the world" by virtual currency trade volume. However, previously, the virtual currency trade business of Binance was questioned by several worldwide regulators. The issue became so serious that there was hardly any day in the past two months, where Binance hasn't received a regulatory warning.
The warnings were in fact not seriously addressed by the firm which resulted in criticism against the firm by general public also. Even the customers of Binance were concerned about their funds lying with Binance.
But now there is a sense of responsibility developed within Binance. The firm has made an announcement through its global CEO that the firm has prepared a plan. It said that the plan will be implemented for incorporating changes within the existing system in order to resolve regulatory issues.
Zhao claimed that the proposed changes/amendments/revisions are of the nature which would better the relationship between the regulator and the regulated. Zhao appeared in an interview for South China Morning Post which was published in print media on 16th September, 2021. It was here where Zhao revealed Binance's future plans with regard to firm's responsibility towards the regulators.
Most importantly, Zhao was seen suggesting that he would like to transform Binance into a centralized institution. His idea of "future Binance" is like an institution like a "regulated bank". Zhao asserted that at the present moment Binance is a decentralized crypto firm.
He opined that Binance would need to immediately create an entity within itself which should be fully regulated. This entity can then cooperate with the regulators and closely work with them for ensuring best regulatory practices.
The recent statement of Zhao is evidently a retraction from the long-advocated stance of the firm. Zhao had several times argued that there is isn't any headquarter of Binance located in any part of the world.  Therefore no registration was required by it. This ultimately became the major concern for the regulator.