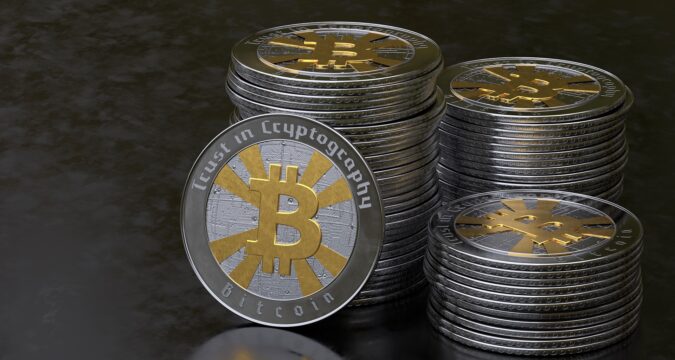 As the primary cryptocurrency Bitcoin (BTC) has once again regained the figure of $23,000, cryptocurrency whales have started moving their Bitcoin holdings. New data shows that unknown Bitcoin whales have shifted a staggering amount of BTC within the duration of ten hours. More than $500 million worth of Bitcoin has been moved.
22,529 Bitcoin (BTC) Has Been Shifted
Whale Alert, the famous cryptocurrency transactions tracking service has reported a major transaction that occurred recently. According to the report, anonymous cryptocurrency whales have shifted a total of 22,529 Bitcoin (BTC) within the duration of just ten hours. It means that in such a shorter time span, approximately $515 million worth of BTC was wired.
Reportedly, this whopping amount of BTC was transacted by two unknown crypto whales in two separate transfers. In one transaction, an unknown Bitcoin whale transferred an amount of 11,265 BTC from an unknown wallet to another unknown wallet. While on the other hand, in the second transaction, the famous cryptocurrency custodial firm and wallet Xapo was also involved. Whale Alert reported that the other anonymous cryptocurrency whale sent an amount of 11,264 BTC to the Xapo wallet. In addition to this, another small transaction carrying only 500 BTC was also made to the Xapo wallet. This means that the Xapo wallet has been active over the past 24 hours.
Bitcoin (BTC) Exchange Outflow Reaches New Sixteen Months High
Cryptocurrency analytics firm Glassnode, on the other hand, has provided new data on Bitcoin exchange outflow. According to the Glassnode report, the number of Bitcoin exchange outflow has hit a new sixteen-month high recently. Over the course of the past 16 months, more than $80.6 million worth of Bitcoin (BTC) has been taken out from digital currency exchanges. The previous sixteen months high was $80.3 million which was noted on the 18th of December by Glassnode.
Meanwhile, the world's largest digital currency in terms of market capitalization Bitcoin has once again come back above the price level of $23,000 after facing a slight drop recently. Bitcoin has even crossed the resistance of $23.5k and is currently trading at $23,561.82 USD with a change rate of 4.23 percent in the last 24 hours, at the time of writing. The leading cryptocurrency is now aiming at breaking above the next resistance level of $24,000 in the short-term case scenario.