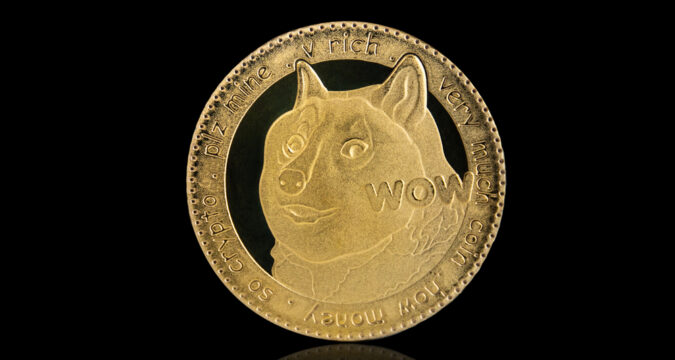 Dogecoin, the crypto created based on a meme and often hyped by the wealthiest man on the planet, Elon Musk on Twitter, got a moment to shine with the appearance of the Tesla CEO on Saturday Night Live, but the mentions in the opening monologue were not enough to push the price of the coin to the moon.
In his monologue on the comedy show, Maye Musk told her son jokingly that she hoped Dogecoin (DOGE) would not be part of her gift for Mother's Day that weekend. Though there was a funny response from the live audience to the comedy, the appearance of Elon Musk as "financial expert" on the SNL's Weekend Update section was more impactful, and it preceded the 30% drop in the DOGE's price experienced.
Referring to himself as the "Dogefather", Elon Musk said market prices has been rising tremendously for Ether (ETH), Bitcoin (BTC) and even Dogecoin (DOGE), but he was unable to answer a question asked by one of the cast members of the SNL, Michael Che on "What is Dogecoin?"
He avoided the question and deflected the information about the circulating supply and history of the token. However, he eventually said Dogecoin is real, as real as the United States Dollars, and he referred to the token as a hustle.
Right after the opening monologue, there was a dip in the value of the meme-coin from about $0.69 to $0.50 for the first time since it has risen over 50 cents since May. Though there was a partial recovery of the price after the segment where Musk called himself "Dogefather," the token, however, fell to as low as $0.43 in the previous 24 trading hours and currently trading at $0.558 as at the time of compiling this article.
Many traders and speculators are expecting that price of the token to pump so high based on the appearance of Elon Musk on the show after he revealed on Twitter in the last couple of weeks that he will be playing Dogecoin on the show.
It is noteworthy to mention that tweets from the owner of Dallas Mavericks, Mark Cuban and the Tesla CEO, as well as the posts from other retail investors on the Wall Street Berts Reddit community, could be responsible for the incredible surge in the price of the token earlier this year (on January 1, Doge price was below $0.01).