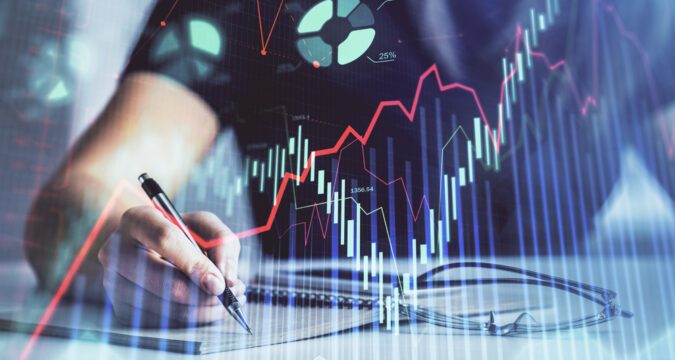 Ethereum trades 12% up this week after breaking above $2,100 and hit the resistance at 50-d MA. Against the leading cryptocurrency, Bitcoin, ETH maintains a symmetrical triangle while engaging with the upper angle.
Will ETH Crack the 50-d MA Resistance?
Vital support levels – $2,100, $2,035 to $2,000, $1,960.
Vital resistance levels – $2,165, $2,200 and $2,250.
ETH recovered from the critical support near $1,710 (June drops) at the start of the week. That was after the leading alt surged back within no time to trade over $2K on Wednesday. The asset extended its rises surpassing the 200-d MA and 20-d MA on Friday.  Moreover, Ethereum broke over the early June declining trend-line.
Yesterday, the altcoin managed to climb to $2,200 highs. After that, ETH reversed back to trade at $2,100 while writing this content. That followed the asset's failure to overcome the crucial resistance at 50-d MA.
According to the near-term four-hour price chart, the alternative coin trades in a steep increasing-price channel. The price fluctuations had the asset hitting the $2,200 resistance yesterday, a level provided by the 1.272 Fibonacci extensions. However, the cryptocurrency retraced, reaching the lower border of its price channel.
ETH/USD Near-Time Price Forecast
If bears trigger plunges, ETH's initial support hovers at 200-d MA ($2,100). The following supports lies from 20-d MA and Feb 2021 highs at $2,035 to $2,000. With massive price actions, additional support will be near $1,960.
On the flip side, ETH has the first resistance at the 50-d ma ($2,165), followed by 1.272 Fibonacci extension ($2,200), 1.414 Fibonacci extension ($2,250) and bearish .236 Fibonacci retracement and July resistance ($2,340).
ETH/BTC – ETH in an Extensive Symmetrical Triangle Shape
Vital support zones – 0.0624 BTC, 0.06 BTC and 0.058 BTC.
Vital resistance zones – 0.063 to 0.064, 0.069 to 0.07 BTC.
Against bitcoin, Ethereum claimed support near 0.058 BTC at the start of the week. The lower boundary of the symmetrical triangle confirms this level, allowing Ethereum to rebound once more over 0.06 BTC.
ETH/BTC extended its uptrends to defeat the 50-d MA on Friday. However, the coin gained resistance at the symmetrical triangle's upper border, vital support by the 20-d and 100-d MA lines.
ETH/BTC Near-Term Price Forecast
Meanwhile, if sellers manage to conquer the 20-d MA zone, it will have the first downward support at 0.06 BTC. Below the triangle, additional supports locates at .786 Fib (0.058 BTC) and 0.056 Bitcoin.
On the other hand, the initial resistance between 50-d MA (0.063 BTC) and the triangle's upper area at 0.064 BTC. The following resistance is at bearish .618 Fibonacci and July resistance (0.069 to 0.07 BTC).