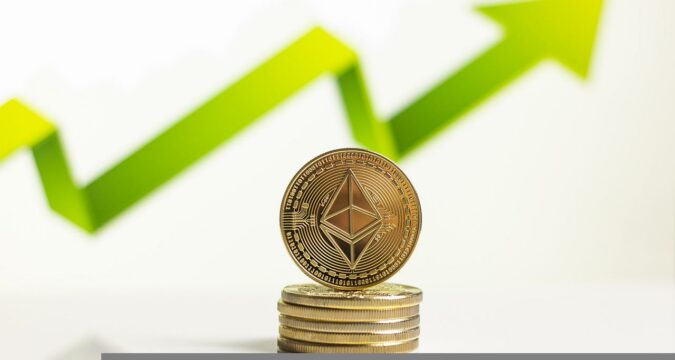 Since late 2020, the Ethereum community has been anxiously waiting for the implementation of a permanent solution to scalability, latency, increased fees, and fast transactions.
After such a long wait, it seems that Ethereum will actually be able to achieve all that with the implementation of "Merge". For the past couple of years, the entire Ethereum community was hoping to see the day when a hard fork would be implemented for the Ethereum blockchain.
Now, it seems that the dream of the entire Ethereum blockchain community is coming true. Many claims that the implementation of the hard fork "Merge", won't just be a breakthrough within its own jurisdictions. It will be revolutionary for the entire cryptocurrency industry.
This is the reason why many have reasons to believe that the implementation of Merge may actually help Ethereum overtake Bitcoin.
Vivek Raman Strongly believes in Merge
Vivek Raman, a researcher for Ethereum has strong reasons to be convinced that the transition of the Ethereum blockchain from PoW to PoS would help overtake Bitcoin. He believes that once the Merge is in place, Ethereum will be unstoppable by any other protocol and it will rule the crypto-verse.
Raman claimed that if we look at Ethereum from the economic perspective, it has the ability to cause a supply shock. Such a phenomenon by Ethereum can actually help flip Bitcoin and bring ETH to the frontline.
Merge to be implemented in September
Raman stated that after a while, it has been confirmed that Ethereum's Merge will be implemented in September of 2022. When that happens, many changes will be introduced into the world of Ethereum.
The first major change would be to the monetary policy of the network. This way, the Ethereum blockchain's total supply will be reduced by 90% and making it more sustainable environmentally.
The Merge would also result in a lower inflation of Ethereum, which would be much lower than Bitcoin. He added that for Bitcoin, the fee burns are inflationary but for Ethereum, it would become deflationary.
He stated that despite everything, Bitcoin will not lose its status of being a digital gold asset. However, Ethereum would gain supremacy in terms of adoption rate. The network already has so much to offer but it is overshadowed by major issues that have been addressed through "Merge".
As Ethereum fixes the scalability, latency, and many more issues with Merge, it will become unstoppable. More users will be joining the network, increasing the overall utility of ETH, its native token.
At the time of writing, the trading price of Ethereum is $1,505 and the implementation of Merge may help its price grow tremendously.