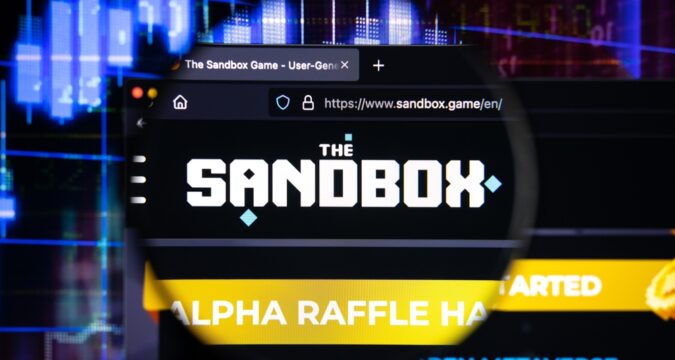 Briefly –
Sandbox is a digital metaverse space that combines gaming with blockchain capabilities.
SAND is the project's native coin that offers high momentum as far as NFTs are concerned.
SAND trades on eToro, hovering at $5.66.
eToro customers can now access Sandbox ($SAND) on the trading platform. Sandbox is a digital metaverse space combining gaming and blockchain technology. Also, the network has SAND as its governance token. Meanwhile, enthusiasts can enter contests or play games to earn SAND coins. They can then buy or sell digital products using the currency within the Sandbox market.
For now, SAND is a crypto with relative and absolute top momentum as far as NFTs are concerned. eToro analysis concluded that the coin's absolute momentum shows an optimistic return with time. Meanwhile, SAND's relative momentum shows a high return than other cryptos in comparison.
Dual Momentum Strategy
To utilize this approach, you can visit Coinmarketcap and select your preferred crypto category, NFTs, in this context. After that, choose the top five most capitalized coins. Average the cryptos' trends over the past week, month, two months, and three months. You can invest in the token with the highest relative momentum (average gain) if it is positive – absolute momentum.
You can repeat the strategy with different sorts, including DeFi, metaverse, 'smart contracts, and decentralized exchanges. You will access the five top capitalization tokens within different categories that boast the highest dual momentum (eToro's advice).
Be Cautious
Keep in mind that the crypto space is susceptible to faster changes. For that reason, make sure you re-do the calculation on a weekly or monthly basis. Remember, you are interacting with cryptos that saw tremendous surges.
That can translate to massive volatility than different cryptocurrencies. You can have a balanced crypto portfolio to minimize related risks. Meanwhile, you can apply this strategy for a more diversified portfolio. Nevertheless, everything relies on risk tolerance and individual investors.
Nevertheless, the listing did not delight all market players. One user replied that the exchange could have considered the list three months ago when SAND was under one dollar. While posting this content, the metaverse coin trades at $5.66 on the eToro platform, down 1% on the day.
Editorial credit: Dennis Diatel / shutterstock.com