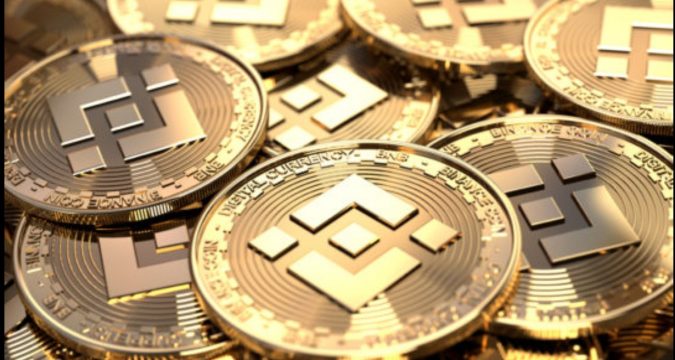 The launch of the BEP-95 upgrade on the Binance network late last month introduced a new burning mechanism for the BNB token. A percentage of the validators; BNB gas fee would now be burned with each block.
21K Burned BNB Tokens
A BurnBNB tweet revealed that at least 21k BNB had been burned since implementing that upgrade. BNB tokens would become deflationary as a result of the continuous burning. As of now, ETH is the top deflationary asset. It is on record that after implementing the EIP-1559, there was more ETH burned than were mined.
20,000 #BNB ($11,306,850) has been burned since the BEP-95 real-time burning upgrade ❤️‍🔥

— BurnBNB (@BurnBNB) December 27, 2021
Hence, Binance would need to implement a similar burn upgrade for the BNB token to be deflationary. It is the reason why BNB tokens are no longer burned quarterly. Before implementing the BEP-95 upgrade, there had been 18 quarters of burned BNB tokens. Part of Binance official statement regarding the BNB auto-burn states that:
"Henceforth, BNB tokens will not be burned quarterly; they will be burned automatically as part of the recommendations from the latest upgrade. This will improve the security and value of the BNB tokens. Profits generated from this new token burn mechanism will be separated from those generated through BNB tokens on the Binance exchange platform. The BNB price will determine the amount of BNB tokens that will be burned. Consequently, this will affect tokens trading volume and the number of blocks generated per quarter."
Binance In The News Lately
Binance has been in the news lately for various reasons. However, the latest Binance-related news is that Bahrain's apex bank has granted in-principle approval for Binance to set up their crypto operations there. However, the Binance boss quickly clarified that the exchange's application process isn't fully completed yet.
If Binance's application is eventually approved and the exchange starts operating in Bahrain, it would be the first company among the Binance group holdings to operate in the middle east or north Africa. A spokesperson for Bahrain's apex bank, Abdulla haji, opined that the remaining part of the process is now for formality's sake.
Other Crypto-Related Operations In Bahrain
There have been other crypto-related companies operating on Bahrain soil. CoinMENA started operations around late March 2021, while Rain financial has been operating for more than two years. Also, the news gets better for Binance as the operating license of its Canada branch has been upgraded to expand from digital assets transactions to forex and money transfers.
Unfortunately, the Turkish financial regulator fined Binance's turkey office (BN Teknoloji) about $800K over allegations of breaching financial regulatory rules. Despite issuing a statement supporting crypto regulation last week, Binance keeps having issues with various regulatory bodies in several nations.
Part of the statement quoted Binance boss (CZ) saying that favorable crypto regulations will enhance fast innovation and growth of the crypto industry. CZ also said Binance would keep partnering with regulators to enlighten and protect its users from running foul of regulatory policies.